THOMAS AQUINAS COLLEGE
Students, Alumni, & Community

Drs. Scott Strader and Marco Emerson are leading an incredible pilgrimage through France, Italy, and Switzerland for Thomas Aquinas College students, alumni, and community.  This pilgrimage is open to both West and East campuses, and it will take place in two main locations itself starting on the west coast of France and moving further east to the alps. Come join the group as we pray, adventure, and pilgrimage to a variety of holy places like the Rocher de la Vierge in France, the Great St. Bernard Hospice in Switzerland, and the Santuario di Notre Dame de Guerison in Italy.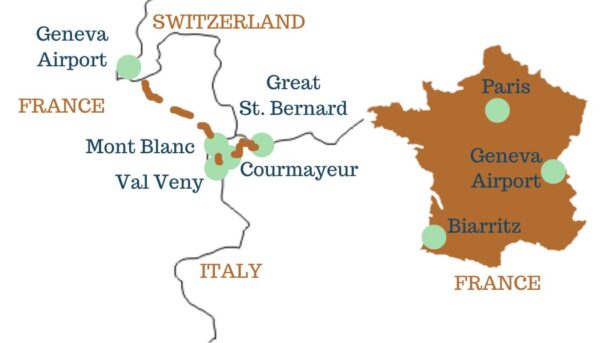 HIGHLIGHTS
Hiking on the Via Francigena and the Tour du Mont Blanc routes

Rafting on the Dora Baltea in the shadow of Mont Blanc, the highest mountain in Europe

Surfing on the west coast of France
France (Days 1-4)
Join the group and begin with a welcome dinner and orientation I Stroll through Biarritz to the Rocher de la Vierge, a beautifully situated Marian shrine on the coast I Enjoy two days of surfing in and around Biarritz with lessons provided to those who need them I Practice your French, enjoy the local cuisine, and soak in the beautiful beaches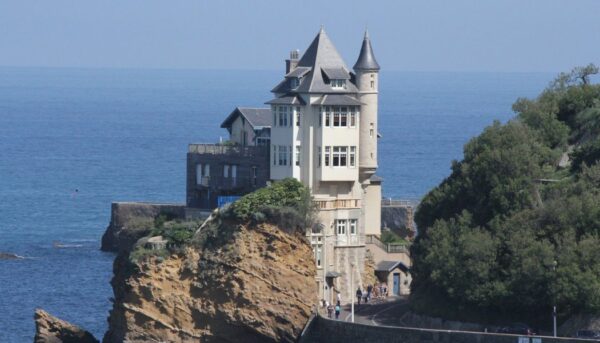 Switzerland (Day 4-6)
Rest after all of your surfing on a transfer day to the alps I Stay on the Great St. Bernard Pass, home to the famous Great St. Bernard dogs and the tomb of St. Bernard of Montjoux I Day hike to the Lacs de Fenetre with their beautiful views of the Grandes Jorasses and Mont Blanc I Pray with the canons of the Great St. Bernard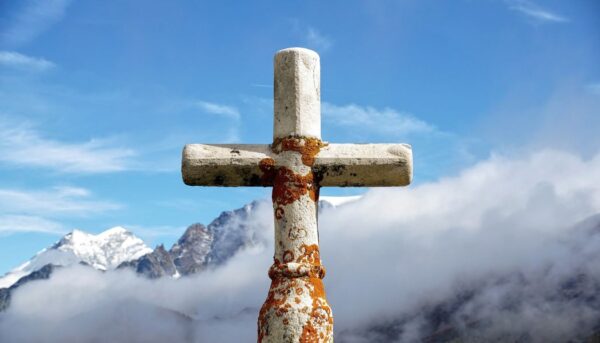 Italy (Days 6-9)
Hike into Italy on the Via Francigena (the ancient pilgrimage route from England to Rome) and explore the small villages, summer waterfalls, and sprouting wildflowers I Raft down the river Dora Baltea just below Monte Bianco I Pray at the Santuario di Notre Dame de Guerison I Hike on the famous Tour du Mont Blanc trail in Val Veny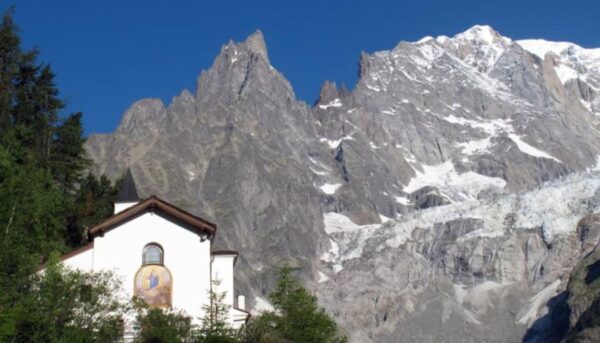 *Itinerary is subject to change
We will be staying in a variety of lodgings during this pilgrimage while prioritizing accommodations in religious houses. You will typically have 1 or 2 roommates.  Some of the lodgings designed for pilgrims may contain more people per room.  Bathrooms may not always be en suite.  A single room supplement will be available for most of the nights.  All lodgings are nice and clean but not "luxurious".  Many of the lodgings are destinations in themselves and are filled with spiritual, cultural, and historical value!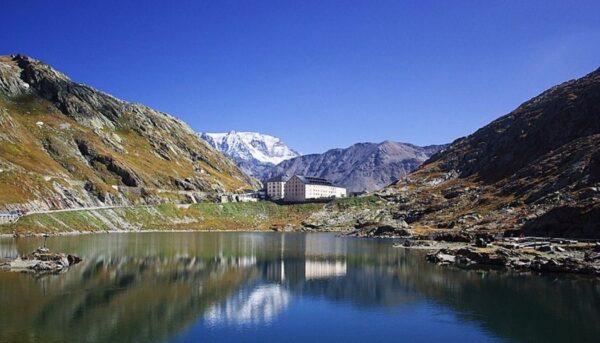 EATING
 We eat mainly at restaurants. Menus may be limited to fixed options or set menus. Some meals may be picnics.  Breakfasts provided are in the local style (typically not as hearty as American style). We can accommodate most food allergies.
BACKPACKS
All of your belongings must fit in a backpack worn on your back.  We indicate in the Activity Levels section if hiking will be done with a backpack or a daypack.  No rolling suitcases or other types of luggage are allowed on this trip.  We will provide a detailed packing list.
PRAYING
Prayer is at the heart of our pilgrimages.  Daily mass, the liturgy of the hours, the rosary, and other prayer opportunities are available throughout the pilgrimage for you to join as you like.  We hope to have a chaplain on every trip, but we cannot guarantee this.
• 8 nights lodging
• All breakfasts
• 2 lunches
• All dinners (with a drink)
• Transportation during the pilgrimage
• Airport shuttle at the end of the pilgrimage and a shuttle from the airport or train station in Biarritz at the beginning
• Outdoor activities (guides, rental equipment, tips)
• Pilgrimage materials (reading packet, prayer booklet, maps, group gear)
• Masses and other spiritual activities
• All tips and service charges to drivers, restaurants, etc.
• Flights
• 5 lunches
• Transportation from the airport at the beginning of the pilgrimage
• Single room supplement if available ($500)
• Fee if paying by credit card
• Anything else not listed
July 10-18, 2023
Sign-up Deadline: March 1, 2023 I Max Capacity: 20
PARIS, NORMANDY, & BRITTANY
France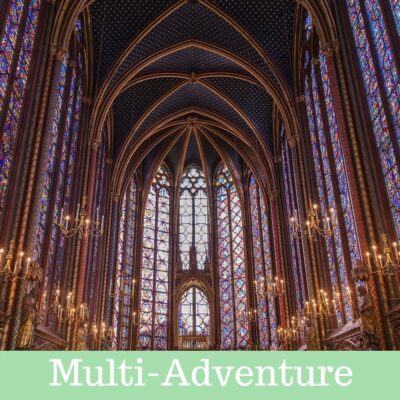 Paris, Lisieux, Mont St. Michel, and more!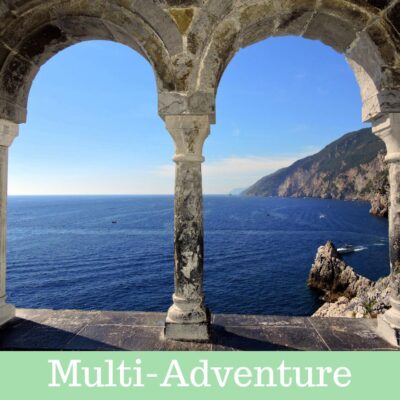 A pilgrimage for young people and those going on World Youth Day on the Italian Riviera and through Tuscany!
Day 2: Surfing
The surf conditions will not be available until close to the start date. Optional
D

ay 3: Surfing
The surf conditions will not be available until close to the start date. Optional
Day 4: Transfer
Note: the transfer from surfing to the alps will take up most of this day
Day 5: Hiking
Level 4: 6.1 miles, 2,348ft. elevation gain. Daypacks. Optional
Day 6: Hiking
Level 3: 7.3 miles, 2ooft. elevation gain, 3500ft elevation loss, Backpacks. Optional
Day 7: Rafting
Level 3: 1-2 hours, Optional
Day 8: Hiking
Level 4: 11 miles, 2,342ft. elevation gain. Daypacks. Optional
Click here to learn more about how we determine our activity levels. "Optional" means it is easy for you to skip the activity.  Skipping or modifying other routes may be possible but not in an easy manner. Distances may vary from the information given above. Activities are weather-dependent.
Arrival
Our meeting point will be at the Biarritz train station or airport.  Please arrive by 5pm on the first day (July 10).  You may choose whichever airport is most convenient for your travel plans.  Flying or taking the train to Biarritz from Paris are good options.  Please wait for a confirmation to buy a plane ticket. Staff or a professional driver will greet you at the airport/train station.
Departure
Transportation to the Geneva International Airport (GVA) will be provided on the morning of the last day of the pilgrimage (July 18) arriving at the airport at 7:00am.  If you are not flying out of Geneva, you can take a train from the airport to Paris or whichever other city you are flying out of.  Please wait for a confirmation to buy a plane ticket.
Transportation
We will be using a variety of transportation on this pilgrimage, both public and private.  We will be using some private taxis and shuttles, trains, and we may occasionally hop on a bus.   
Insurance
Each pilgrim should have health insurance. We highly recommend purchasing traveler's insurance as well.
Eligibility
Must be a TAC student, alumni, or part of the TAC community.  Must be comfortable with the activities and activity levels listed and know how to swim in order to surf and raft.  Must be able to carry all of your belongings in a backpack and have a sense of adventure.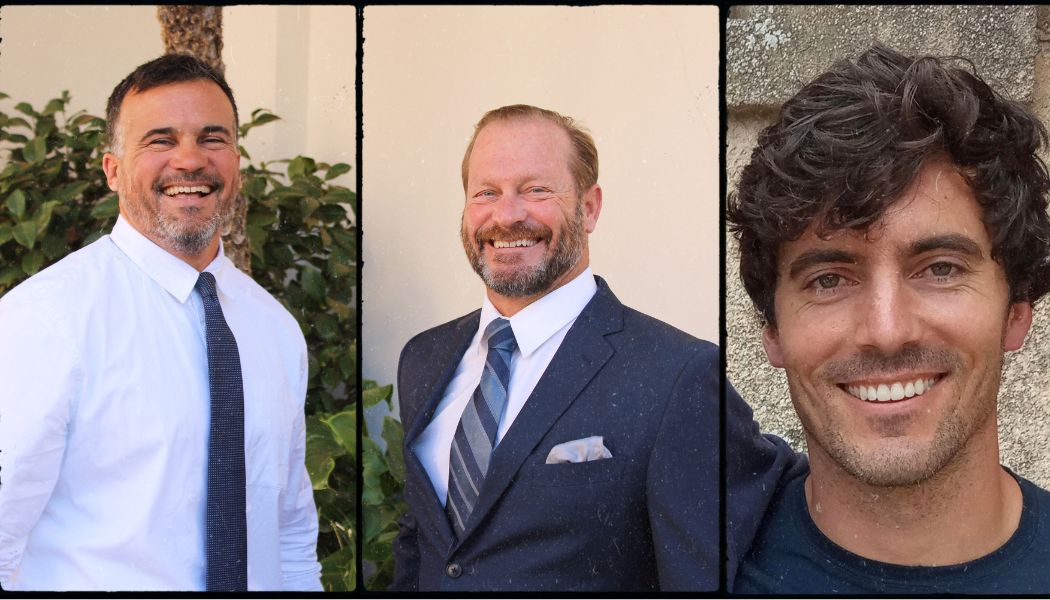 DR. MARCO EMERSON– Professor, Thomas Aquinas College
DR. SCOTT STRADER– Professor, Thomas Aquinas College
CHRISTOHER BAKER– Founder and Director of ALP
Step 1: Sign up
 Fill out our short online form
Step 2: Registration
We will send you the registration packet to complete and send back to us
Step 3: Payment & Confirmation
Please wait to buy your plane ticket until you recieve a confirmation