We offer a variety of options to suit you and your group.  Whether you want to hike in the Alps, swim in the Mediterranean Sea, explore the streets of Rome, or go somewhere else– we will take you there. Check out the information below on our types of offerings, what we do, and how to get started!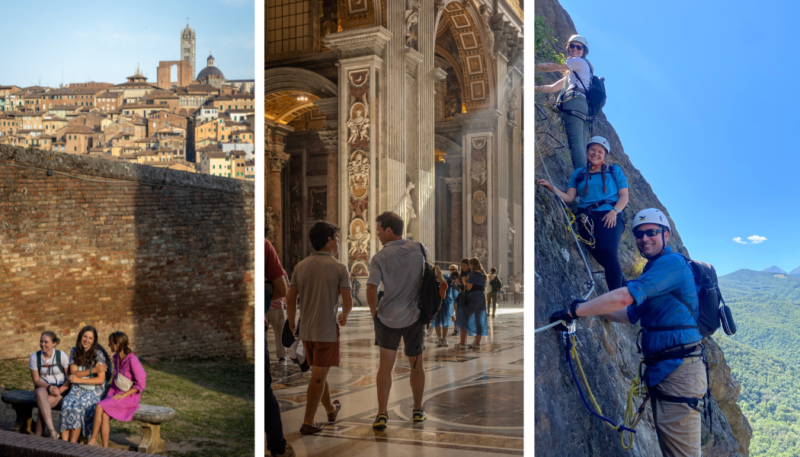 1. CUSTOM 
Private pilgrimages for groups with customized itineraries and customized dates.  Normally needs to be requested 9-12 months in advance. See below for more details.
2. HOST 
Are you interested in organizing an open-enrollment pilgrimage that anyone can sign-up for? ALP will work with you to establish an incredible itinerary and to operate the trip while you sit back and enjoy.
3. PRIVATIZE 
Ask us about taking over an open-enrollment for your private group. This option is great for those who already have a larger group of people and who see something on our calendar that would suit them perfectly.
Group leaders of 10 pilgrims will receive a complimentary pilgrimage package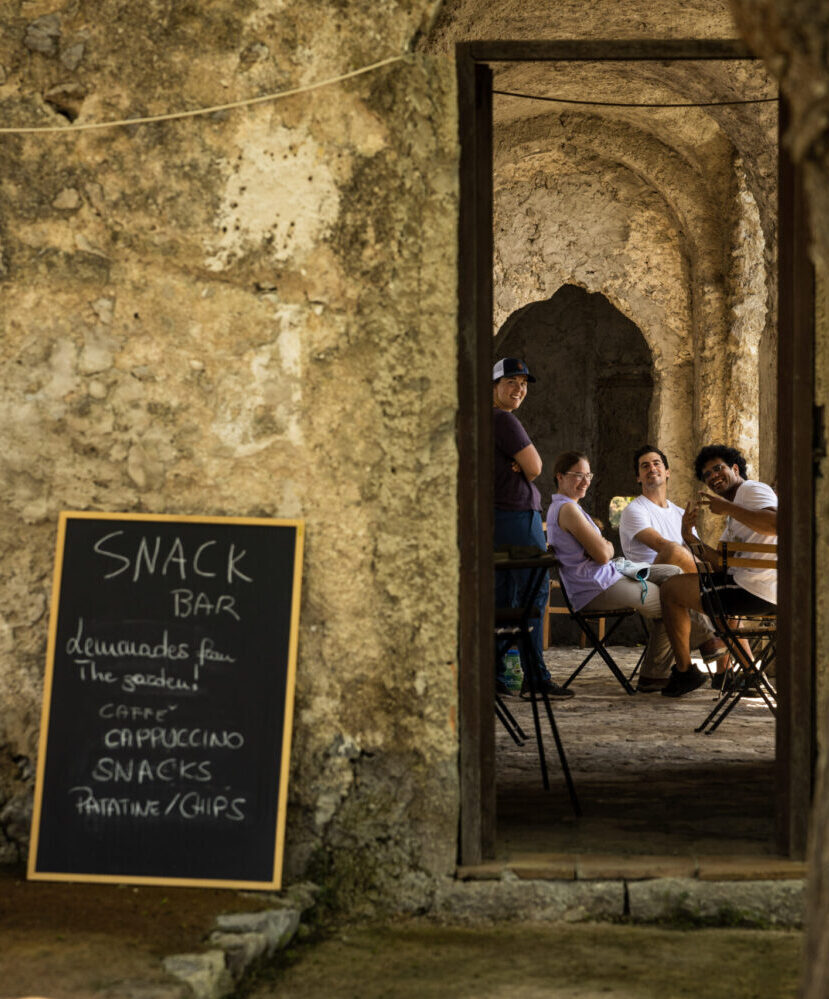 PLAN
We will help you come up with the perfect plan for your group. Where you will go, what your will see, what you will do, where you will eat– we've got it all covered!
ORGANIZE & PREPARE
We will organize all of the details to make your trip happen: air travel, lodging, transportation, restaurants, site visits, outdoor activities, and more!  You won't have to worry about making any reservations.  
MARKET & PROMOTE
We can help you make advertising materials for your group.  Whether you want flyers, brochures, or a webpage, we can help make it happen.  
LEAD
We will be on the ground helping to lead your trip so you don't have to worry about any of the logistics and can enjoy the chance to be present and minister to your group.
1. Initial Form
Fill out our online form or send us an e-mail with some basic information about your group
2. Phone Call
We'll chat about all of the details in order to make the perfect trip for your group
3. Contract
We will draw up a contract tailored to your group and based on our conversations
4. Advertise 
ALP will help you advertise and promote through paper materials and a web page
What are you waiting for?