Pilgrimage to several classic destinations: St. Peter's Basilica in Rome, St. Rita's tomb in Cascia,  and Assisi, the home of St. Francis and St. Clare.  We will also travel along some lesser known pilgrimage routes in the mountains of Umbria and on the streets of Rome.  Good food, wonderful company, historic sights, and incredible experiences will be with us all along the way as we travel through Umbria, known as "the green heart of Italy".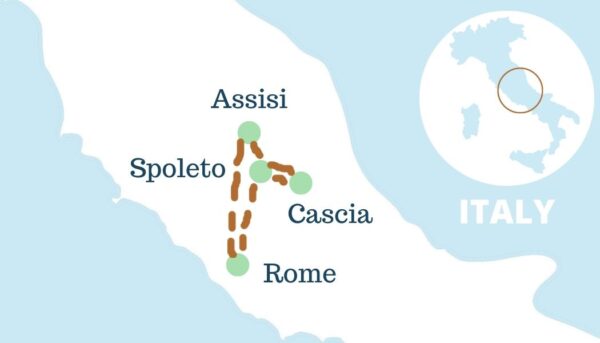 HIGHLIGHTS
St. Peter's Basilica in the Vatican
Hiking the Way of St. Francis to Assisi
Biking and Rafting between Spoleto and Cascia
Rome (Day 1-3)
Greet ALP staff at Fiumicino Airport I Head to Rome I Brief orientation I Visit St. Peter's Basilica and the Vatican Museums which include the Sistine Chapel I Hike the Via Appia Antica I Explore the small streets of the Eternal City I Visit the Catacombs I Enjoy the sounds of the beautiful Italian language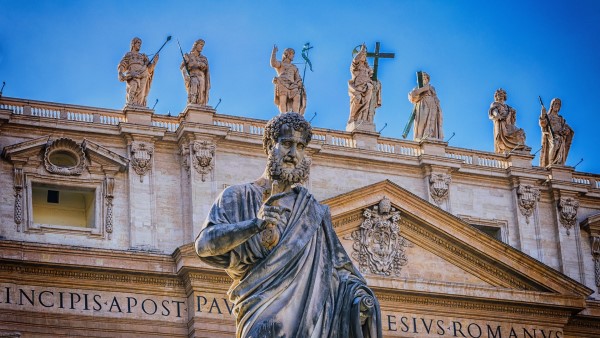 Spoleto to Cascia (Days 3-6)
Explore the historic town of Spoleto I Bike the old railway trail with its arches, bridges, and tunnels from Spoleto to Cerreto di Spoleto I Raft the River Nera on the way to Cascia I Pray at the tomb of St. Rita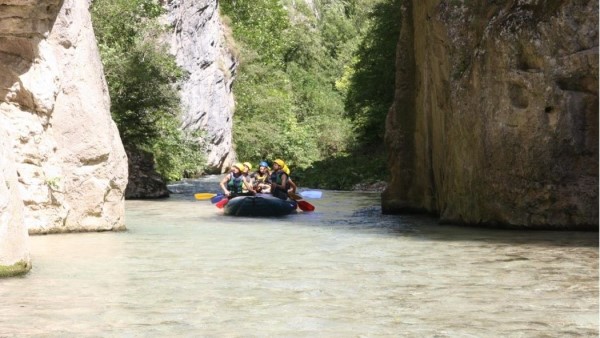 The Way of St. Francis (Days 6-7)
Hike two consecutive days on the Via di San Francesco, the path that connects the important places of the life of St. Francis to Rome I Enjoy the sights from Spoleto to Poreta and Spello to Assisi I Experience the wonderful groves and lovely vineyards along the way I Break from hiking in beautiful hilltop towns like Collepino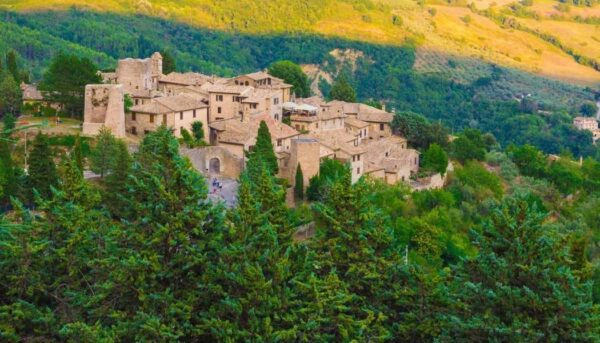 Assisi & Rome (Days 7-10)
Arrive in Assisi and visit the basilicas of St. Francis and St. Clare I Pray at the Hermitage of St. Francis I Enjoy a layover day in Assisi I Spend the last evening of the trip in Rome I Trevi Fountain I Pantheon I Piazza Navona I Closing mass and goodbye dinner I Transportation to Fiumicino Airport early on the last day
*Itinerary subject to change
Religious Houses & Hotels
 We stay mainly in the guest accommodations of religious houses (monasteries, convents, sanctuaries, etc.).  The culture and history of these places really adds to the character of our pilgrimage.  The rooms are clean, comfortable, and nice, but not "luxurious'". Normally 1 or 2 roommates of the same gender.  If you are interested in a single-room supplement, please contact us- we cannot guarantee its availability.  Air conditioner is generally not available.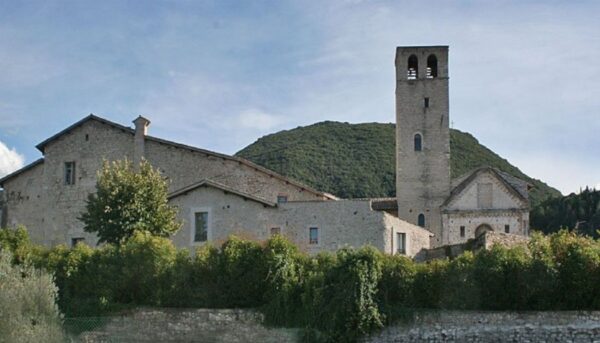 EATING
 We eat mainly at restaurants. Menus may be limited to fixed options or set menus. Some meals may be picnics.  Breakfasts provided are in the local style (typically not as hearty as American style). We can accommodate most food allergies.
BACKPACKS
All of your belongings must fit in a backpack worn on your back.  We indicate in the Activity Levels section if hiking will be done with a backpack or a daypack.  No rolling suitcases or other types of luggage are allowed on this trip.  We will provide a detailed packing list.
PRAYING
Prayer is at the heart of our pilgrimages.  Daily mass, the liturgy of the hours, the rosary, and other prayer opportunities are available throughout the pilgrimage for you to join as you like.  We hope to have a chaplain on every trip, but we cannot guarantee this.
• 9 nights lodging
• All breakfasts
• All dinners (with a drink)
• Ground transportation
• Entrance fees into the Vatican Museums and the Catacombs of St. Callixtus
• Airport shuttles to Rome at the beginning and from Rome at the end of the pilgrimage
• Outdoor activities (guides, rental equipment, tips)
• Pilgrimage materials (reading packet, prayer booklet, maps, group gear)
• Masses and other spiritual activities
• All tips and service charges to drivers, restaurants, etc.
• Flights
• All lunches
• Single room supplement if available ($400)
• Fee if paying by credit card
• Anything else not listed
2024 dates tba
Sign-up Deadline: TBAI Max Capacity: 20 
Day 2: Hiking
Level 3: 9 miles, 384ft elevation gain. Daypack. Optional
Day 4: Biking
Level 3: 20 miles, 1417ft elevation gain, light variations (gravel/dirt), mountain bike, no traffic except very small section with light traffic. Optional
Day 5: Rafting
Level 2: Easy rapids, waves up to 3ft tall. Optional
Day 6: Hiking
Level 3: 9 miles, 2,000ft elevation gain, Daypack (luggage transfer). Optional
Day 7: Hiking
Level 3: 8 miles, 1564ft elevation gain, Daypack (luggage transfer). Optional
Level 5: 15 miles, 2637ft elevation gain, Daypack (luggage transfer). Optional
Click here to learn more about how we determine our activity levels. "Optional" means it is easy for you to skip the activity.  Skipping or modifying other routes may be possible but not in an easy manner.  Distances may vary from the information given above. Activities are weather-dependent 
Arrival
Rome Fiumicino Airport (FCO). Staff will be at airport the morning of arrival day to greet you. The official pilgrimage start time is noon- please arrive before then. Pilgrims will be brought to Rome in groups based on arrival time.  If you arrive before or after start day, we can help you make arrangements to meet us independently.  Please wait to buy your tickets until you receive a confirmation from us.
Departure
Rome Fiumicino Airport (FCO). The official pilgrimage end time is 7 am on departure day. We will arrange transportation to the airport for you anytime that day until noon. If you are staying later or leaving early, we can help you make your own arrangements.
Transportation
We will be using a variety of transportation on this pilgrimage, both public and private.  We will be using private taxis and shuttles, trains, and we may occasionally hop on a bus or metro.   
Insurance
Each pilgrim should have health insurance. We highly recommend purchasing traveler's insurance as well.
Eligibility
Must be comfortable with the activities and activity levels listed. Must know how to swim in order to raft.  Must have a sense of adventure and be able to carry all of your belongings in your backpack. 
Step 1: Sign up
 Fill out our short online form
Step 2: Registration
We will send you the registration packet to complete and send back to us
Step 3: Payment & Confirmation
Please wait to buy your plane ticket until you recieve a confirmation