This pilgrimage centers around two great Marian destinations of France: Lourdes and Rocamadour.  We will be kayaking for three days towards Rocamadour on the beautiful Dordogne River, and biking to Lourdes for one day from the Pyrenees mountains after some hiking. Enjoy the beauty of the French language and the delicious local food along the way!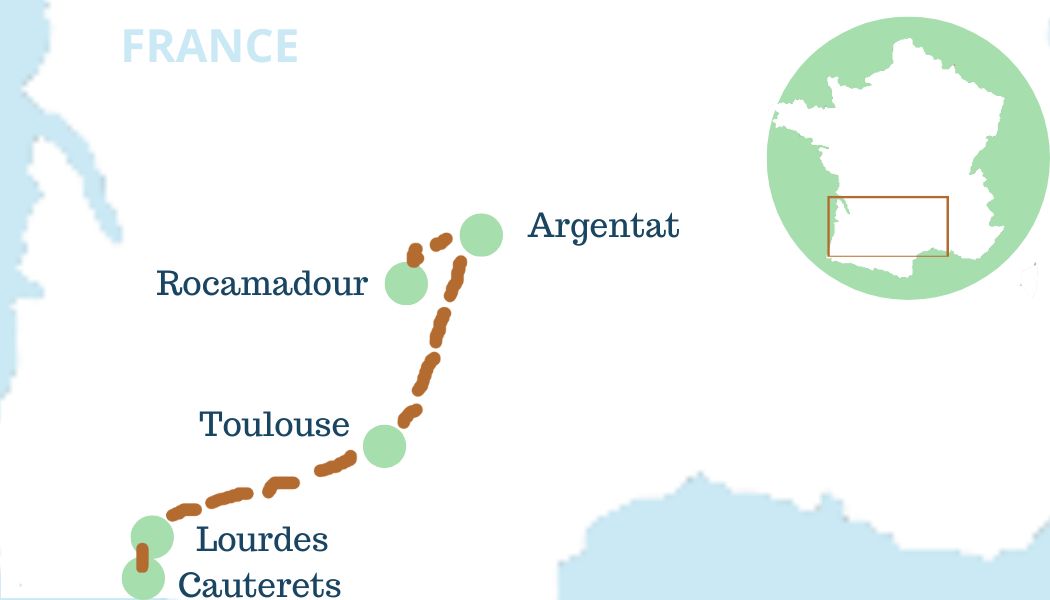 HIGHLIGHTS
Kayaking to Beaulieu-sur-Dordogne and seeing the beautiful abbey
The baths at the Sanctuary of Lourdes
The high alpine areas of the Pyrenees mountains
The Pyrenees (Days 1-3)
Meet ALP staff at the Lourdes train station I Transfer to Cauterets, an alpine town in the Pyrenees above Lourdes, not too far from the Spanish border I Hiking in an alpine setting and arriving at the Spanish Bridge and Lake Gaube will be incredible I  If you are feeling up for it, hike through a valley littered with waterfalls on the way back to Cauterets for the night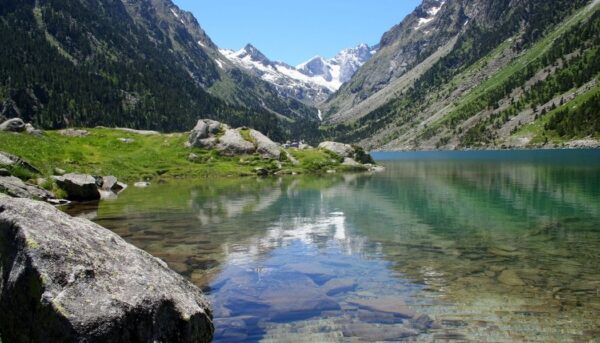 Lourdes (Days 3-5)
Hop on your bike and enjoy a completely downhill bike ride to Lourdes from Cauterets along a dedicated bike path I Pray at the grotto where the Virgin Mary appeared to St. Bernadette I Discover the places associated with St. Bernadette and the story of the apparitions I Bathe in the miraculous baths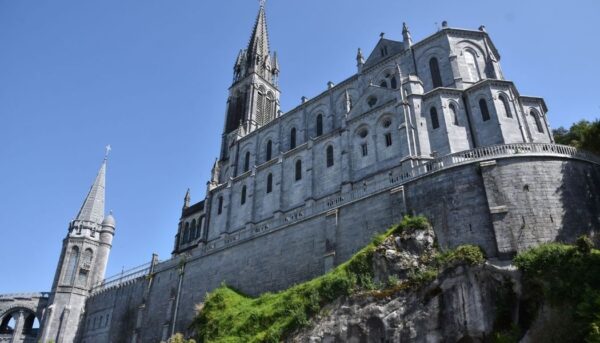 The Dordogne River (Days 5-8)
Explore Toulouse and pray at the tomb of St. Thomas Aquinas and in the Cathedral of Saint-Sernin I Transfer to Argentat to begin kayaking the next morning I 3 days of kayaking on the stunning Dordogne River lined with chateaus, churches, cliffs, and beaches on our way to Rocamadour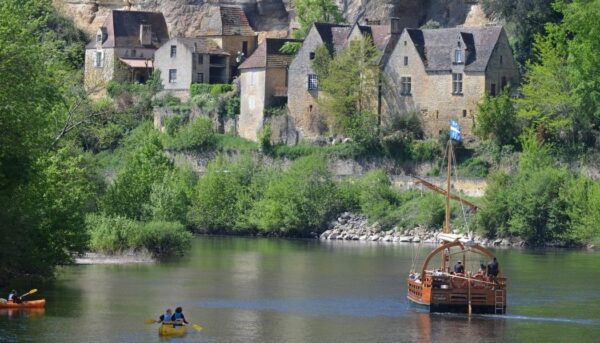 Rocamadour (Days 8-10)
Walk the short traditional pilgrimage route to Rocamadour, one of the oldest and most visited pilgrimage destinations in France I Pray in sanctuary dedicated to the Blessed Virgin Mary I Try the local Rocamadour cheese I Relax in the cliff side town for a layover day enjoying the views and lush surroundings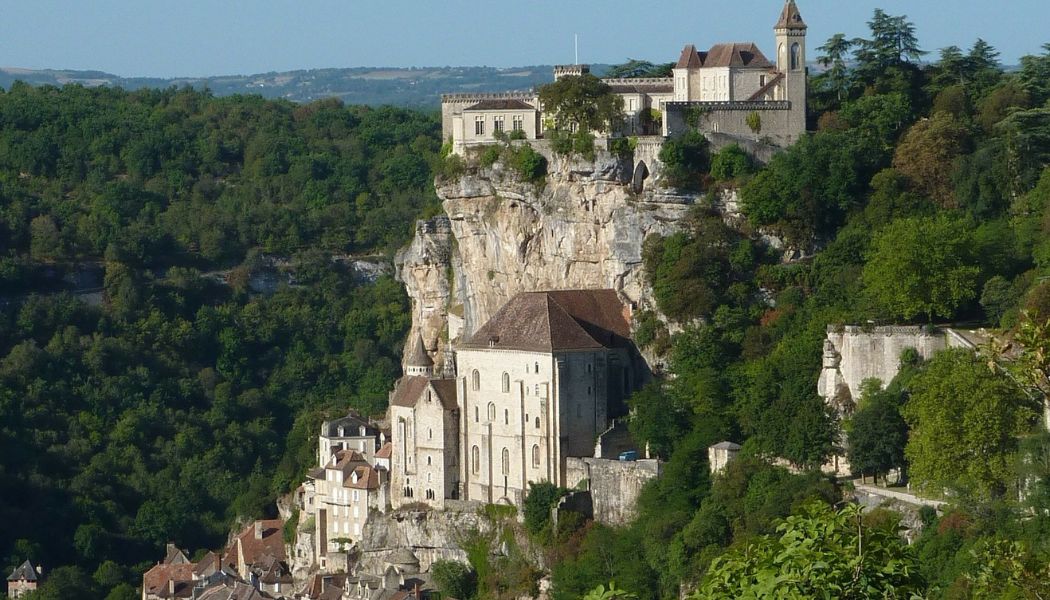 Religious Houses & Hotels
 We stay mainly in the guest accommodations of religious houses (monasteries, convents, sanctuaries, etc.).  The culture and history of these places really adds to the character of our pilgrimage.  The rooms are clean, comfortable, and nice, but not "luxurious'". Normally 1 or 2 roommates of the same gender.  If you are interested in a single-room supplement, please contact us- we cannot guarantee its availability.  Air conditioner is generally not available.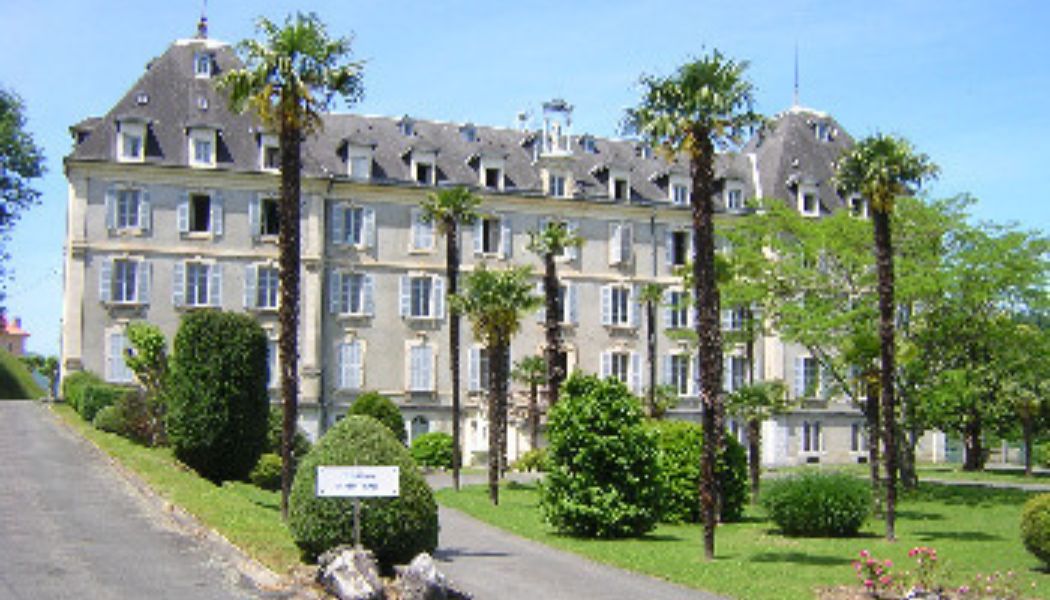 EATING
 We eat mainly at restaurants. Menus may be limited to fixed options or set menus. Some meals may be picnics.  Breakfasts provided are in the local style (typically not as hearty as American style). We can accommodate most food allergies.
BACKPACKS
All of your belongings must fit in a backpack worn on your back.  We indicate in the Activity Levels section if hiking will be done with a backpack or a daypack.  No rolling suitcases or other types of luggage are allowed on this trip.  We will provide a detailed packing list.
PRAYING
Prayer is at the heart of our pilgrimages.  Daily mass, the liturgy of the hours, the rosary, and other prayer opportunities are available throughout the pilgrimage for you to join as you like.  We hope to have a chaplain on every trip, but we cannot guarantee this.
• 9 nights lodging
• All breakfasts
• All dinners (with a drink)
• Ground transportation except to and from the pilgrimage at the beginning and end
• Outdoor activities (guides, rental equipment, tips)
• Pilgrimage materials (reading packet, prayer booklet, maps, group gear)
• Masses and other spiritual activities
• All tips and service charges to drivers, restaurants, etc.
• Flights
• All lunches
• Transportation to and from the airport at the beginning and end of the pilgrimage
• Single room supplement if available ($650)
• Fee if paying by credit card
• Anything else not listed
2024 dates tba
Sign-up Deadline: TBA I Max Capacity: 20
Day 2: Hiking
Level 2: 5 miles, 1,200ft elevation gain. Daypack. Optional*
Day 3: Biking
Level 2: 17 miles, one-way down hill ride. 2 hours. Paved and gravel. No traffic. Optional. Additional optional add-on of 2 miles with a 364ft elevation gain 
Day 6: Kayaking
Level 3:  11 miles, 4 hours. River (flat with some small waves). 
Day 7: Kayaking
Level 3: 11 miles, 4 hours. River (flat with some small waves)
Day 8: Kayaking
Level 3:  11 miles, 4 hours. River (flat with some small waves)
Day 8: Hiking
Level 1: 2.7 miles, 200ft elevation gain. Backpack
Click here to learn more about how we determine our activity levels.  "Optional" means it is easy for you to skip the activity.  Skipping or modifying other routes may be possible but not in an easy manner. All activities are weather dependent.  Distances may vary from the information given above.
Arrival
Our meeting point will be at the Lourdes train station.  You may fly into Lourdes, Toulouse, or any other airport you'd like.  If you fly into Paris, there is a high speed train that will take you directly to Lourdes. The official pilgrimage start time is 5:00p.m.- please arrive before then. Please wait for a confirmation to buy a plane ticket.
Departure
This pilgrimage will end in Rocamadour the morning of the last day.  Staff will guide you to the Rocamadour train station from which you can take a train to Paris, Toulouse, Lourdes, or wherever you are flying out of.  ALP staff is happy to help you with your travel plans after the pilgrimage– whatever they may be!
Transportation
We will be using a variety of transportation on this pilgrimage, both public and private.  We will be using some trains, private taxis and shuttles, and may occasionally hop on a bus.   
Insurance
Each pilgrim should have health insurance. We highly recommend purchasing traveler's insurance as well.
Eligibility
Must be comfortable with the activities and activity levels listed. Must know how to swim in order to kayak. Must be able to carry your backpack with all of your belongings and have a sense of adventure.
Step 1: Sign up
 Fill out our short online form
Step 2: Registration
We will send you the registration packet to complete and send back to us
Step 3: Payment & Confirmation
Please wait to buy your plane ticket until you recieve a confirmation