This is a biking pilgrimage to the tomb of St. Martin of Tours which will experience the majestic culture of the Loire Valley along the way.  The Loire Valley is the classic biking destination in France due to its many bike paths.  It is also known as "le jardin de la France" (The garden of France).  You will have the opportunity to visit three elegant chateaus, pray in beautiful churches, and experience the lush nature of the Loire Valley.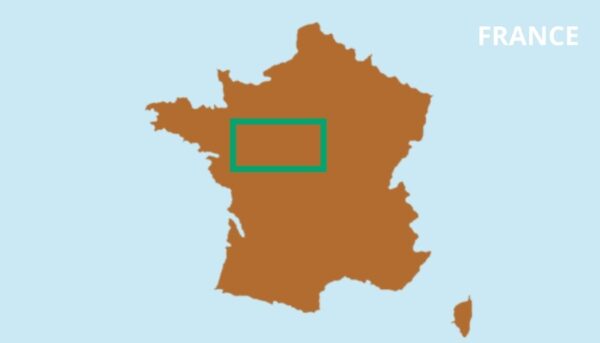 HIGHLIGHTS
The Tomb of St. Martin in Tours
Biking among the grand chateaus
Optional Kayaking to the beautiful village of Candes-St-Martin where St. Martin died
Blois & Chateau de Chambord (Days 1-2)
Greet ALP staff in Blois I Brief orientation I Get your bike I Bike to the largest chateau of the Loire valley, and one of the most recognizable in the world: Chateau de Chambord. Optional visit I Bike to our lodging for the night or take a shuttle I Settle into your room, your luggage will be waiting for you I Enjoy a welcome dinner with traditional French cuisine and get to know your fellow pilgrims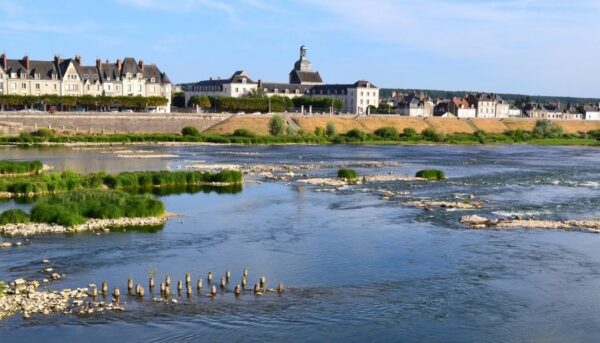 Around Amboise (Days 2-4)
Head off toward Amboise with a stop at the Chateau de Chaumont, the host of the International Garden Festival. Optional visit to the chateau I Continue riding all the way to Amboise or take a shuttle I The next day ride to the Chateau de Chenonceau I Optional visit I Head back to Amboise the short way or take a bigger loop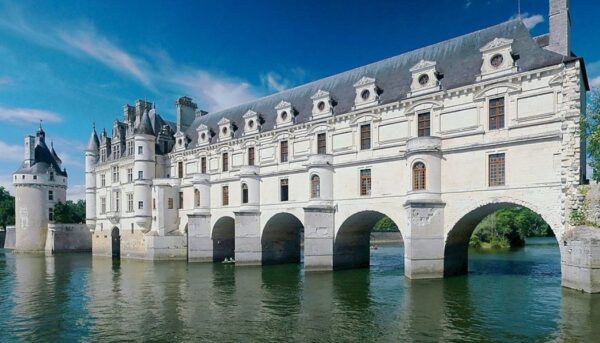 Tours & Candes-Saint-Martin (Days 4-6)
Bike from Amboise to Tours where we will visit the tomb of St. Martin in the Basilica dedicated to him I Pray in the Cathedral of Saint Gatien I The next morning, trade in your bike for a kayak if you'd like and head down the Vienne from Chinon to Candes-Saint-Martin, the village where St. Martin died I Bike to Fontevraud Abbey the last morning before the shuttle to the train station in Tours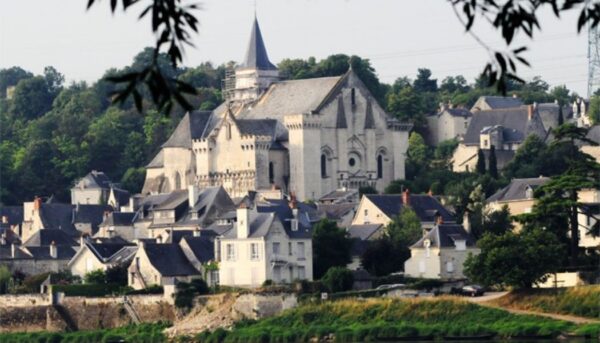 *Itinerary is subject to change
Religious Houses & Hotels
 We stay mainly in the guest accommodations of religious houses (monasteries, convents, sanctuaries, etc.).  The culture and history of these places really adds to the character of our pilgrimage.  The rooms are clean, comfortable, and nice, but not "luxurious'". Normally 1 or 2 roommates of the same gender.  If you are interested in a single-room supplement, please contact us- we cannot guarantee its availability.  Air conditioner is generally not available.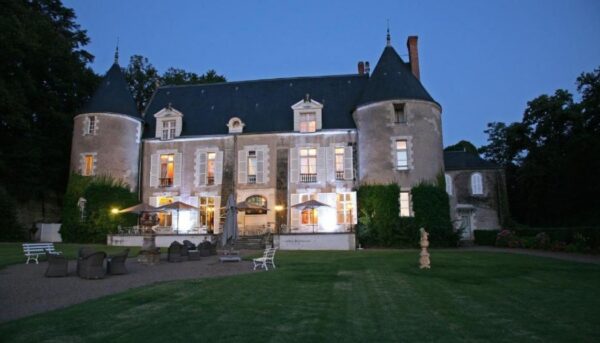 EATING
 We eat mainly at restaurants. Menus may be limited to fixed options or set menus. Some meals may be picnics.  Breakfasts provided are in the local style (typically not as hearty as American style). We can accommodate most food allergies.
LUGGAGE
You may bring any type of luggage with you on this trip.  This particular itinerary is not a backpack-only pilgrimage.  We will provide a detailed packing list.
PRAYING
Prayer is at the heart of our pilgrimages.  Daily mass, the liturgy of the hours, the rosary, and other prayer opportunities are available throughout the pilgrimage for you to join as you like.  We hope to have a chaplain on every trip, but we cannot guarantee this.
• 5 nights lodging
• All breakfasts
• All dinners (with a drink)
• Ground transportation during the pilgrimage
• Outdoor activities (guides, rental equipment, tips)
• Chateau entrance fees (Chambord, Chaumont, Chenonceau) and Fontevraud Abbey fee
• Pilgrimage materials (reading packet, prayer booklet, maps, group gear)
• Masses and other spiritual activities
• All tips and service charges to drivers, restaurants, etc.
• Flights
• Transport to and from the pilgrimage
• All lunches
• Fee if paying by credit card
• Anything else not listed
• Single room supplement if available ($650)
2024 Dates tba
Sign-up Deadline: TBA  I Max Capacity: 15
Day 1: Biking
Level 1: 12 miles, 104ft elevation gain
Level 2: 25 miles, 340ft elevation gain
Day 2: Biking
Level 1: 14 miles, mostly flat
Level 2: 22 miles, mostly flat
Level 3: 36 miles, mostly flat
Day 3: Biking
Level 1: 15 miles, 256ft elevation gain
Level 3: 30 miles, 543ft elevation gain
Level 4: 43 miles, 702ft elevation gain
Day 4: Biking
Level 1: 9 miles, mostly flat
Level 2: 17 miles, mostly flat
Day 5: Biking or Kayaking
Level 1 Biking: 12.5 miles, mostly flat
Level 3 Kayaking: 9 miles, 3 hours, flatwater river
Day 6: Biking
Level 1: 7 miles, 505ft elevation gain
Click here to learn more about how we determine our activity levels.  All activities are optional and weather dependent.  Distances may vary from the information given above. 
Arrival
Blois-Chambord Train Station: Staff will be at the station to greet you. Please arrive between 10am and noon.  If you arrive before or after start day, we can help you make arrangements to meet us independently. Please wait to buy your plane/train tickets until you receive a confirmation from us.
Departure
The official pilgrimage end time is 10 am on departure day in Tours, but you are flexible to leave when you need to. We will provide transportation to Tours from where you can easily reach Paris by train. 
Transportation
We will be using mainly private transportation throughout this trip.  There is a train designed for bikers in the Loire Valley– we may occasionally use this.
Insurance
Each pilgrim should have health insurance. We highly recommend purchasing traveler's insurance as well.
Eligibility
Must be comfortable with the activities and activity levels listed. Must know how to swim in order to kayak.  Must be able to handle your own luggage and have a sense of adventure.
Step 1: Sign up
 Fill out our short online form
Step 2: Registration
We will send you the registration packet to complete and send back to us
Step 3: Payment & Confirmation
Please wait to buy your plane ticket until you recieve a confirmation