Pilgrimage retreat
Amalfi Coast
Join ALP for their first "pilgrimage retreat" this summer! Experience not only the sublimity and contemplation of a spiritual retreat and the beauty and grandeur of a wilderness retreat but also the life and leisure of catholic culture in towns and villages. It is a retreat for the whole person, body and soul, and is designed to give a taste of the fullness of a life ordered around the faith.  It is perfect for those looking for a slower-paced, more relaxed trip with ample prayer opportunities and freedom to direct their days while still sharing the experience with others.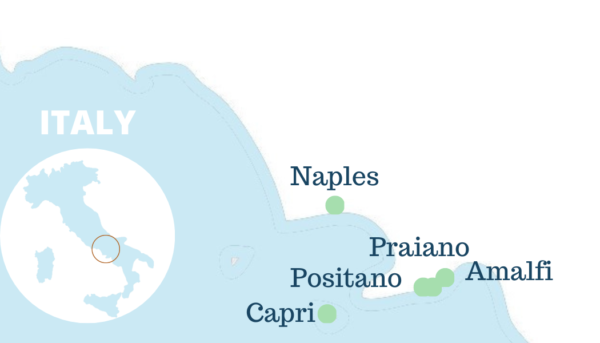 HIGHLIGHTS
Staying in the same lodging every night with incredible view of the coast
3 day-trip pilgrimages in the local area
Having time for prayer, leisure, and reflection on the layover days
We will be based in the town of Praiano for the entire retreat.  We will stay in the parish's pilgrim house and do a lot of our praying in the church there. Praiano is a hillside town on the Amalfi Coast, between Amalfi and Positano, known for its beach La Gavitella where you can catch the best sunsets on the coast.  The piazza in front of the church has wonderful views of the coast, is not very touristy, and is bursting with life from the local Italians. The perfect place to call home!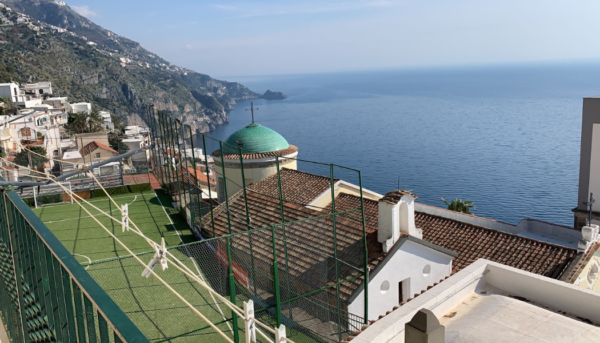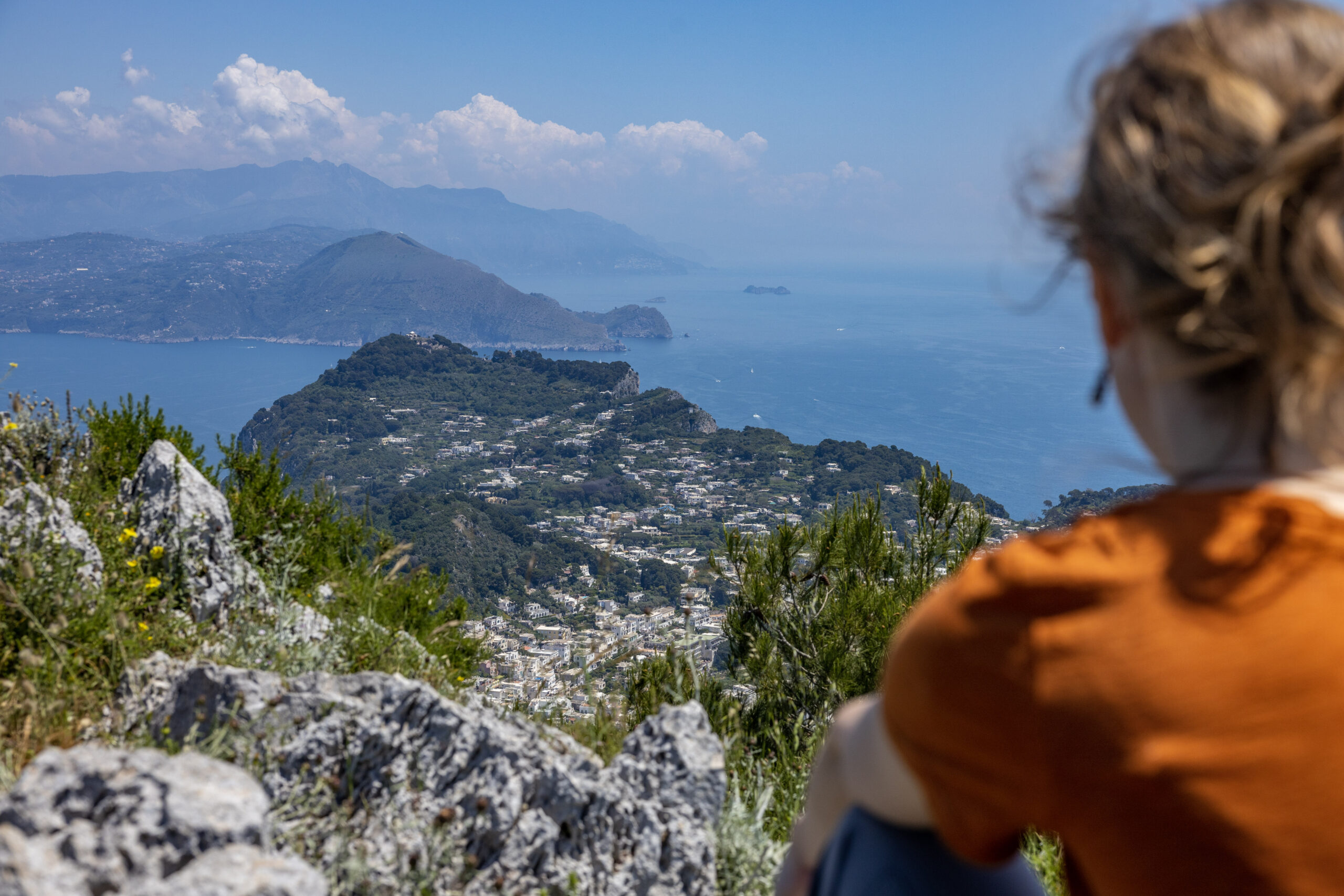 DAY 1: Arrival 
DAY 2: Retreat: Praiano
DAY 3: Pilgrimage: To the tomb of St. Andrew the Apostle in Amalfi
DAY 4: Retreat: Praiano
DAY 5: Pilgrimage: The chapel of Santa Maria di Cetrella on the Island of Capri
DAY 6: Retreat: Praiano
DAY 7: Pilgrimage: Kayak to the chapel built where St. Peter landed on his way to Rome
DAY 8: Retreat: Praiano
DAY 9: Departure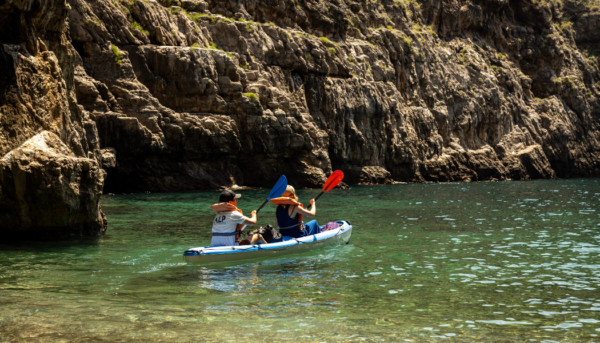 The three pilgrimages on this retreat provide abundant opportunities for grace in themselves and also highlight the pilgrimage aspect of the spiritual life that will be with us throughout the entire trip.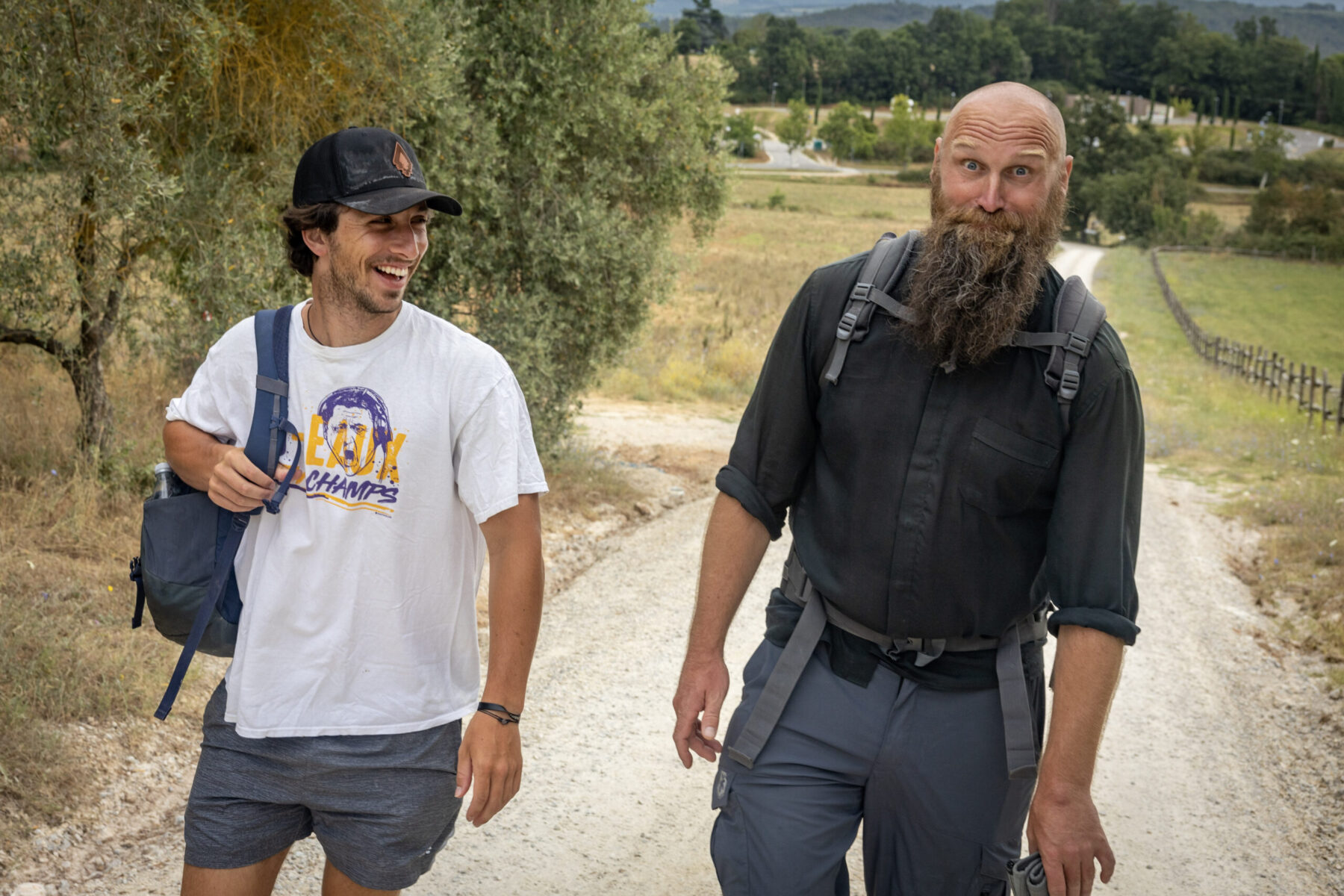 Unique to this trip is the opportunity to combine a spiritual retreat with a "retreat" from modern fast-paced life to a small hill-side village.  Retreats in monasteries and in nature, although excellent in themselves, often lack a sense of transferability upon returning to ordinary life.  Our goal is to provide the experience of human life ordered around the faith in both its spiritual and material aspects in hopes you will find some opportunity for renewal in your life back home.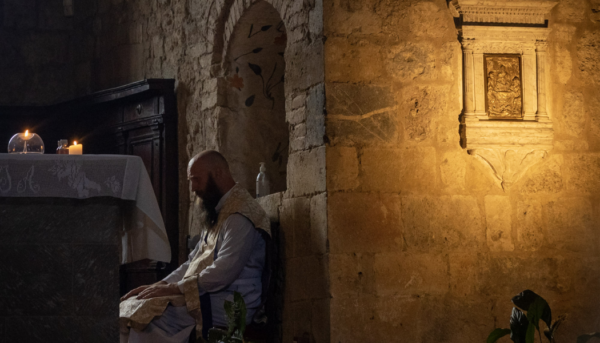 You are welcome to join for as many of the prayer opportunities as you would like
DAILY MASS Times depend on local churches
MORNING PRAYER Around sunrise every morning, before breakfast
ANGELUS & DAYTIME PRAYER Around noon, right before lunch
ROSARY During the day in common or privately
ADORATION & PRIVATE PRAYER Available throughout 
EVENING PRAYER Around sunset every evening, before dinner
COMPLINE Before bed every evening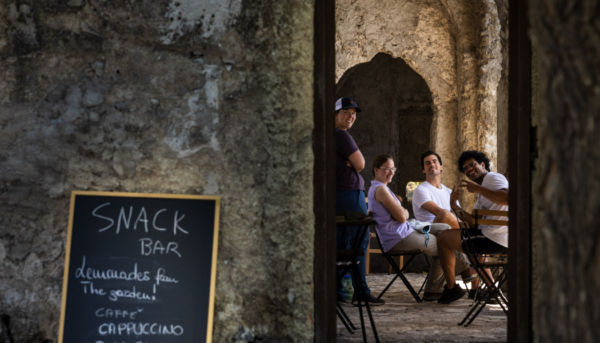 The mornings and the afternoons in Praiano are free.  You may join ALP staff as they offer daily opportunities for leisure and cultural time or you may follow your own pursuits.
SWIMMING & HIKING The water is crystal-clear and is within walking distance of our lodging. There are several trails passing through the town.
LEISURE & CULTURE Get to know the cafes, shops, and restaurants of the town of Praiano and surrounding villages or spend some time reading, writing, drawing, or with whatever other pursuits you would like to bring along with you on the trip


EATING
Most meals will be taken as a group and many will be made in-house. A staff member will be in charge of the kitchen and everyone will help at some point with the grocery shopping, cooking, and cleaning. Some meals will be in restaurants or catered
LUGGAGE
You may bring any type of luggage with you on this trip.  This particular itinerary is not a backpack-only pilgrimage, but we do recommend a backpack.  We will provide a detailed packing list
SLEEPING
The rooms of the house have a couple of bunk beds each. Bathrooms are not en-suite. Rooms and bathrooms will be divided according to gender.  If you'd like a single room, there are options in the town– ask us for more info 
There are $1,000 scholarships available for the first 12 people who sign up
Price without a scholarship
• 8 nights lodging
• 6 breakfasts
• 5 lunches
• All dinners (including a drink)
• Ground & water transportation
• Airport shuttles at the beginning and end of the pilgrimage
• Outdoor activities (guides, rental equipment, tips)
• Pilgrimage materials (reading packet, prayer booklet, maps, group gear)
• Masses and other spiritual activities
• All tips and service charges to drivers, restaurants, etc.
• Flights
• 2 breakfasts
• 3 lunches
• Single room supplement (prices vary)
• Fee if paying by credit card
• Anything else not listed
JUNE 12-20, 2024
Sign-up Deadline: March 12, 2024
Activity Level
You may choose to hike (3 miles, 1,020ft elevation gain) or to take the chair lift to the chapel on top of the island of Capri. Kayaking (3.5 miles) is the only way we have available to get to the Fjord of Crapolla.  Our lodging is in the upper part of Praiano, about 300ft above the main part of the town.  There is a bus that goes between the two every hour.  To get down to the sea, there is a bus that takes you to one of the beaches. The other beaches involve about 350ft of stairs down from the main part of town. 
Arrival
Naples International Airport (NAP) Staff will pick you up at the Airport or the Napoli Centrale Stazione (Naples Center Train Station). The official pilgrimage start time is 3:00p.m.- please arrive before then. If you arrive early, you will have time to explore Naples. Please wait for a confirmation to buy a plane ticket.
Departure
This pilgrimage will end back in Naples at the train station or the airport.  The official end time is at 7:00a.m. on departure day, but we will arrange transport to the airport/train station in groups until noon that day.
Transportation
We will be using a variety of transportation on this pilgrimage, both public and private.  We will be using some ferries, private taxis and shuttles, and may occasionally hop on a bus.   
Eligibility
Under 18 years old need to be accompanied by an adult.  Must know how to swim in order to kayak.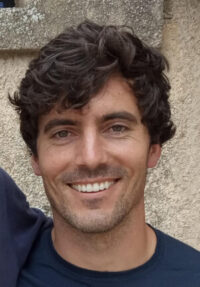 CHRISTOHER BAKER– Founder and Director of ALP
Step 1: Sign up
 Fill out our short online form
Step 2: Registration
We will send you the registration packet to complete and send back to us
Step 3: Payment & Confirmation
Please wait to buy your plane ticket until you recieve a confirmation