Pilgrimage to the tombs of the Apostles St. Andrew and St. Matthew along the Amalfi Coast among high cliffs dropping into the sea and beautiful coastal towns.  We will also journey to the island of Capri for an ancient pilgrimage hike and kayak to the chapel built where St. Peter landed on his way to Rome.  Good food, wonderful company, historic sights, and incredible experiences will be with us all along the way!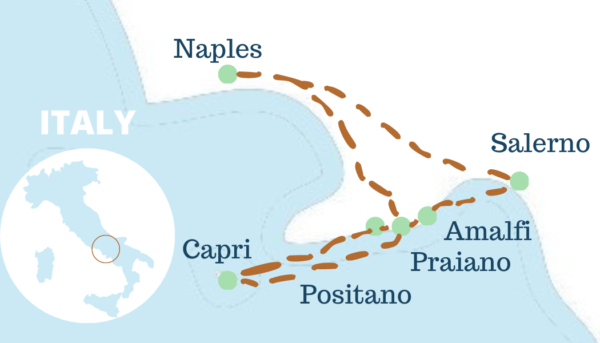 HIGHLIGHTS
Kayaking to St. Andrew's tomb in Amalfi
Hiking the Path of the Gods with its unbeatable views 
The chapel of Santa Maria di Cetrella on the Island of Capri
Rome & Naples
Day 1: Arrive at the Rome airport and transfer into the city I You will have a couple of hours free time to visit St. Peter's Basilica or another site I The group will head down to Naples via highspeed train in the afternoon I Visit the Cathedral of Naples and the relics of St. Januarius before heading to our lodging on the Amalfi Coast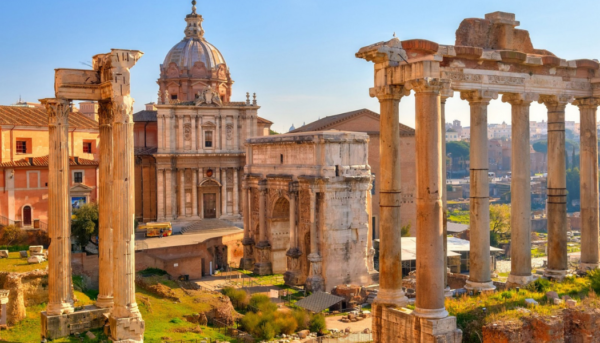 The Island of Capri 
Day 2: Ferry to the Island of Capri I Hike the pilgrimage route to the hermitage of Santa Maria di Cetrella which was walked by sailors to implore the help of the Madonna on their often perilous sea voyages in search of coral I Enjoy some free time to pray and relax on the beach I Ferry back to the Amalfi Coast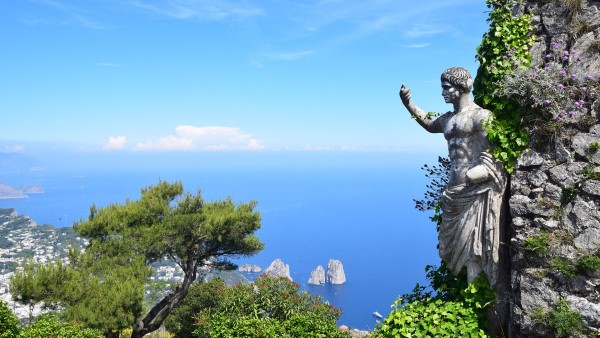 The Path of the Gods & Positano
Days 3-4: Kayak to the church built on the spot where tradition has it that St. Peter landed on his way to Rome I Enjoy some swimming in the crystal-clear waters of fjords and grottos I Hike the Path of the Gods which boasts stunning views of the Amalfi coast the entire time I Wander through the ritzy town of Positano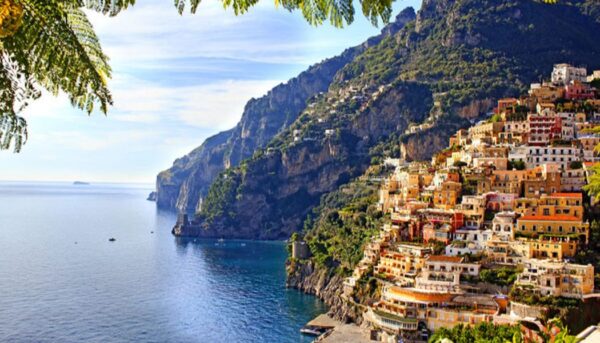 Amalfi & Salerno
Day 5-7: Kayak to Amalfi to pray at the tomb of St. Andrew in the beautiful cathedral I Explore the small streets of the town I Visit Grotta dello Smeraldo (Emerald Grotto) with its underground nativity scene where divers place a statue of the baby Jesus at Christmas time I Visit Salerno and the tomb of St. Matthew the Apostle I Transport back to Rome and depart the morning of day 7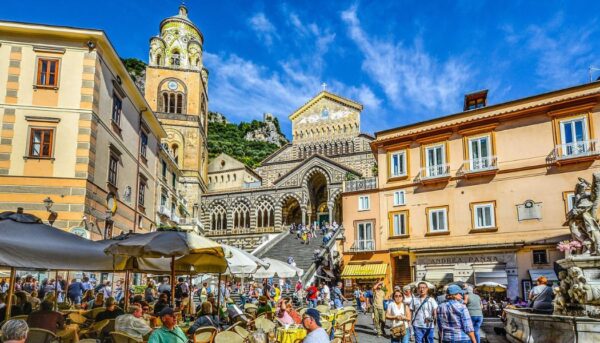 *Itinerary is subject to change
 We stay mainly in the guest accommodations of religious houses (monasteries, convents, sanctuaries, etc.).  The culture and history of these places really adds to the character of our pilgrimage.  The rooms are clean, comfortable, and nice, but not "luxurious'".  There may be several bunk beds in one room.  If you are interested in a single-room supplement, please contact us- we cannot guarantee its availability.  Air conditioner is generally not available.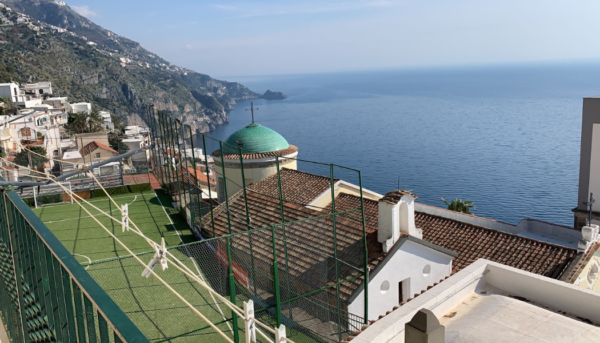 EATING
 We will be eating mainly at restaurants. Menus may be limited to fixed options or set menus. Some lunches may be picnics.  Breakfasts provided are in the local style (typically not as hearty as American style). We can accommodate most food allergies.
BACKPACKS
All of your belongings must fit in a backpack worn on your back.  We will not be hiking with our backpacks, but there will be walking in towns with stairs.  We will provide a detailed packing list.
PRAYING
Prayer is at the heart of our pilgrimage.  Daily mass, the liturgy of the hours, the rosary, and other prayer opportunities are available throughout the pilgrimage for you to join as you like.  We hope to have a chaplain on every trip, but we cannot guarantee this.
• 6 nights lodging
• All breakfasts
• All dinners (including a drink)
• Ground & water transportation
• Airport shuttle at the beginning or end of the pilgrimage
• Grotta dello Smeraldo entrance fee
• Outdoor activities (guides, rental equipment, tips)
• Pilgrimage materials (reading packet, prayer booklet, maps, group gear)
• Masses and other spiritual activities
• All tips and service charges to drivers, restaurants, etc.
• Flights
• Lunches
• Single room supplement if available ($550)
• Fee if paying by credit card
• Anything else not listed
May 17-23, 2024
Sign-up Deadline: February 1, 2024 I Max Capacity: 20
CAMINO DE SANTIAGO
France & Spain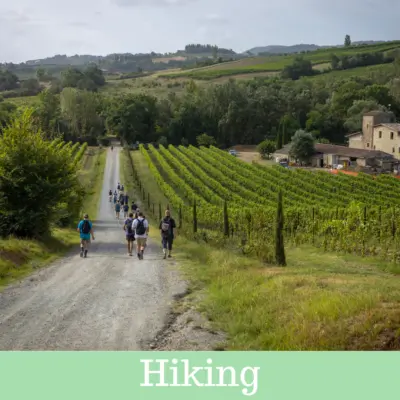 To the tombs of St. James in Santiago de Compostela
D

ay 2: Hiking
Level 2
: 3 miles, 1,020ft elevation gain. Daypack, Optional
Day 3: Kayaking
Level 3: 8.5 miles, 4-5 hours. Sea. Optional
Day 4: Hiking
Level 3: 5 miles, 1,550ft. elevation gain, 1,850ft elevation loss. Daypack, Optional
Day 5: Kayaking
Level 3: 8.5 miles, 4-5 hours. Sea. Optional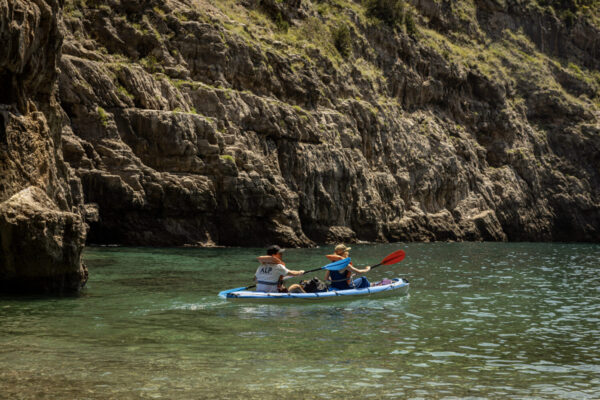 Click here to learn more about how we determine our activity levels. "Optional" means it is easy for you to skip the activity.  Skipping or modifying other routes may be possible but not in an easy manner. Distances may vary from the information given above. Activities are weather-dependent.
Arrival
Rome Fiumicino Airport (FCO) The official pilgrimage start time is noon, but please arrive as early in the morning as you can.  Please wait for a confirmation to buy a plane ticket.
Departure
Rome Fiumicino Airport (FCO) The official pilgrimage end time is 7am, but ALP will arrange transport for you to the airport all morning until noon. 
Transportation
We will be using a variety of transportation on this pilgrimage, both public and private.  We will be using some ferries, private taxis and shuttles, trains, and may occasionally hop on a bus.   
Eligibility
Must be comfortable with the activities and activity levels listed and have a sense of adventure. Must know how to swim in order to kayak.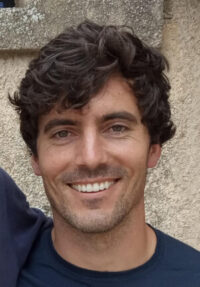 CHRISTOHER BAKER– Founder and Director of ALP
Step 1: Sign up
 Fill out our short online form
Step 2: Registration
We will send you the registration packet to complete and send back to us
Step 3: Payment & Confirmation
Please wait to buy your plane ticket until you recieve a confirmation