This pilgrimage is filled with dramatic natural beauty sure to take your breath away.  Hiking through the alps in Italy and Switzerland with their wildflowers, cowbells, and stone-roof houses is like hiking in another world.  There is a deep spiritual tradition in the alps that we will discover at places like the Sanctuary of Santa Maria di Oropa and the Great St. Bernard monastery.  Come ready for some adventure and ready for life-changing spiritual encounters!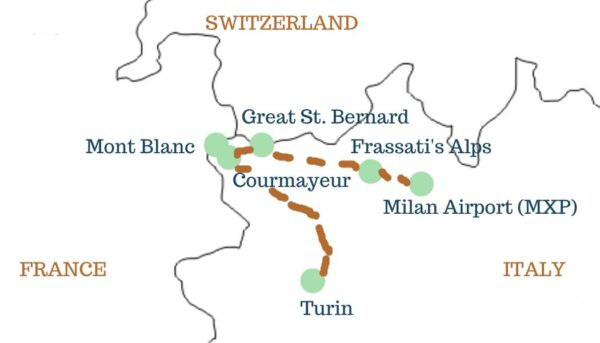 HIGHLIGHTS
Hiking in the Alps around the Great St. Bernard Pass

The church JPII used to celebrate mass in on vacations

The Turin cathedral which houses the tomb of Bl. Pier Giorgio Frassati, and the Shroud of Turin
Frassati's Alps (Days 1-3)
Transfer to Pollone  I Visit the summer home of Blessed Pier Giorgio Frassati I Hike Frassati's beloved Mt. Murcrone with options to take a cable car part of the way up I Pray at the Sanctuary of Oropa I Take a dip in an alpine lake if you are feeling up for it I Enjoy local food in beautiful scenery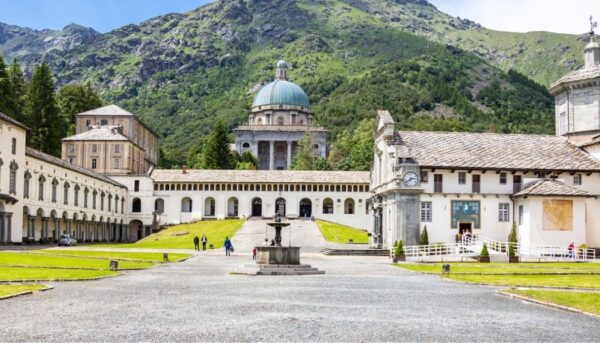 The Great St. Bernard (Days 3-5)
Transfer to the Great St. Bernard, an ancient monastery on a high mountain pass just across the Italian border into Switzerland where the St. Bernard dog comes from I Take a rest day or hike to the Lacs de Fenetres I Optional cultural visit to the Great St. Bernard Museum and a visit to the dog kennels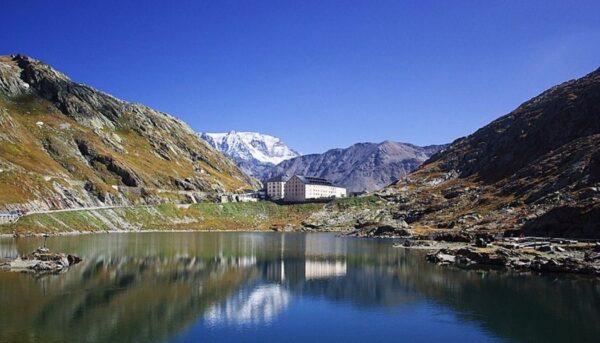 Around Mont Blanc (Days 5-7)
From the Great St. Bernard pass, hike to the "Frassati Refuge" to sleep for the night I Hike the next day with views of Mont Blanc, the highest mountain in Europe I Rest your legs with some white-water rafting in the river Dora Baltea I Visit the church where St. John Paul II used to celebrate mass on vacation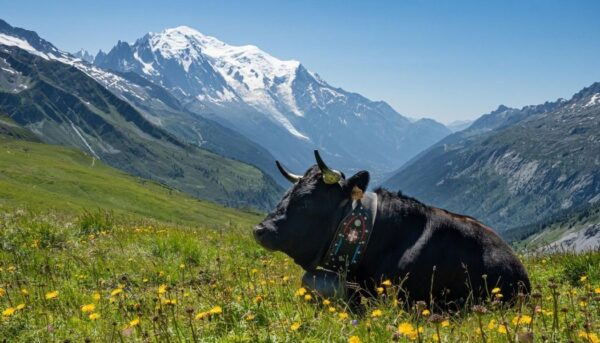 Turin (Days 7-9)
Transfer to Turin I Visit the tombs of St. John Bosco and Blessed Pier Giorgio Frassati I Pray in front of the enclosed Shroud of Turin, the cloth the wrapped the body of Christ as he laid in the tomb I Head a little outside of the city to the Sacra San Michele, an ancient Benedictine Monastery perched high on a hill and hike or, potentially, climb the via ferrata (a cable-guided climbing route) up to the top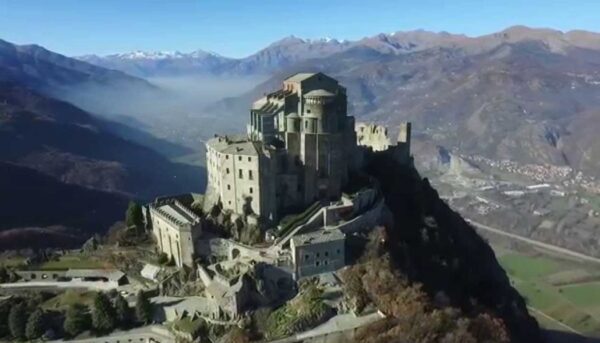 *Itinerary is subject to change
The lodgings on this trip are incredible places.  1 or 2 of the accommodations (called "rifugi") can only be reached by foot.  These are nice places designed to give backpackers a bed and a delicious meal. Typically, the rooms are dormitory style with several bunk beds.  ALP cannot guarantee that rooms will be separated by gender or from non-ALP participants, although we do request both.  Other nights you will typically have 1 or 2 roommates of the same gender.  Bathrooms may not always be en suite.  Air conditioner is generally not available.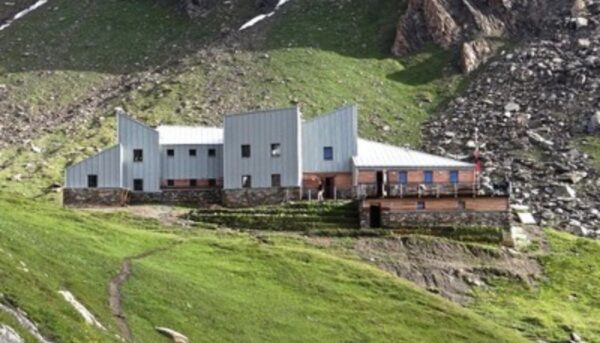 EATING
 We eat mainly at restaurants. Menus may be limited to fixed options or set menus. Some meals may be picnics.  Breakfasts provided are in the local style (typically not as hearty as American style). We can accommodate most food allergies.
BACKPACKS
All of your belongings must fit in a backpack worn on your back.  We indicate in the Activity Levels section if hiking will be done with a backpack or a daypack.  No rolling suitcases or other types of luggage are allowed on this trip.  We will provide a detailed packing list.
PRAYING
Prayer is at the heart of our pilgrimages.  Daily mass, the liturgy of the hours, the rosary, and other prayer opportunities are available throughout the pilgrimage for you to join as you like.  We hope to have a chaplain on every trip, but we cannot guarantee this.
• 8 nights lodging
• All breakfasts
• All dinners (with a drink)
• Ground transportation
• Entrance fee to the Sacra San Michele
• Airport shuttles at the beginning of the pilgrimage
• Outdoor activities (guides, rental equipment, tips)
• Pilgrimage materials (reading packet, prayer booklet, maps, group gear)
• Masses and other spiritual activities
• All tips and service charges to drivers, restaurants, etc.
• Flights
• All lunches
• The St. Bernard Musuem or visit to the dog kennels
• Transportation to the airport at the end of the pilgrimage
• Single room supplement, not available for every night ($500)
• Fee if paying by credit card
• Anything else not listed
Day 2: Hiking
Level 3: 9 miles, 1428 ft. elevation gain. Daypack. Optional
Level 4: 11 miles, 1428 ft. elevation gain. Daypack. Optional
Level 5: 13 miles, 3,697 ft. elevation gain. Daypack. Optional
Day 4: Hiking
Level 4: 6.1mi, 2348ft. elevation gain. Daypack. Optional
Day 5: Hiking
Level 4: 6 miles, 2300ft elevation gain. Backpack
Day 6: Hiking
Level 4: 11 miles, 2,011ft elevation gain. Backpack.  This day will likely significantly decrease depending on the availability of the mountain refuge accommodations we will be staying in.
Day 7: Rafting
Level 3: 1-2 hours. Optional
Day 8: Hiking/Climbing
Level 3: 8.5 miles, 1778ft elevation gain. Daypack. Optional. There may be an option to climb the via ferrata (cable-guided climbing route) instead
Click here to learn more about how we determine our activity levels. "Optional" means it is easy for you to skip the activity.  Skipping or modifying other routes may be possible but not in an easy manner. Activities are weather-dependent. Distances may vary from the information given above
Arrival
Milan Malpensa Airport (MXP). Staff will be at airport the morning of arrival day to greet you. The official pilgrimage start time is noon- please arrive before then. If you arrive before or after start day, we can help you make arrangements to meet us independently. Please wait to buy your plane tickets until you receive a confirmation from us.
Departure
This pilgrimage ends in Turin at 7am on departure day, but you are flexible to leave when you need to.  You may fly out of the Turin Airport (TRN), or take a highspeed train to Milan, Rome, or wherever you would like to fly out of. Transportation will not be provided to the airport.  We are happy to help with your plans and to organize departure groups.
Transportation
We will be using a variety of transportation on this pilgrimage, both public and private.  We will be using private taxis and shuttles, trains, gondolas, and we may occasionally hop on a bus.   
Insurance
Each pilgrim should have health insurance. We highly recommend purchasing traveler's insurance as well.
Eligibility
Must be comfortable with the activities and activity levels listed. Must know how to swim in order to do the rafting. Must be able to carry all of your belongings in a backpack and have a sense of adventure.
Step 1: Sign up
 Fill out our short online form
Step 2: Registration
We will send you the registration packet to complete and send back to us
Step 3: Payment & Confirmation
Please wait to buy your plane ticket until you recieve a confirmation