Level 1 Beginner:  Outdoor activities at a basic level lasting up to a couple of hours.  The terrain may pose a little difficulty. There is plenty of leisure time.  Pilgrims carry a daypack for their daily necessities, or, if on an Expedition, they may have to carry their backpacks.  Best for those in good health with good overall mobility
Level 2 Easy: Outdoor activities at a mild pace lasting up to several hours. The terrain may pose some difficulty. There is plenty of leisure time. Pilgrims carry a daypack for their necessities during the activity, or, if they are on an Expedition, they may have to carry their backpacks.  The weather may be hot. Best for those who occasionally do outdoor activities or are in okay shape
Level 3 Moderate: Outdoor activities at an active pace lasting up to many hours.  The terrain may pose moderate difficulty. There is a moderate amount of leisure time. The weather may be hot.  Pilgrims carry a daypack for their necessities during the activity, or, if they are on an Expedition, they may have to carry their backpacks. Best for those who are regularly active or are in decent shape
Level 4 Challenging: Outdoor activities at very active pace lasting up to many hours. The terrain may pose challenging difficulty in more remote/rugged regions. Leisure time may be more limited on certain days. The weather may be hot.  Pilgrims carry a daypack for their necessities during the activity, or, if they are on an Expedition, they may need to carry their backpacks. Best for those who are active and in good shape
Level 5 Difficult: Outdoor activities at a challenging pace that could last up to the entire day. The terrain may pose strenuous difficulty in more remote/rugged regions. Leisure time may be limited. The weather may be hot.  Pilgrims carry a daypack for their necessities during the activity, or, if they are on an expedition, they may need to carry their backpack.  For those who are physically fit and live active lives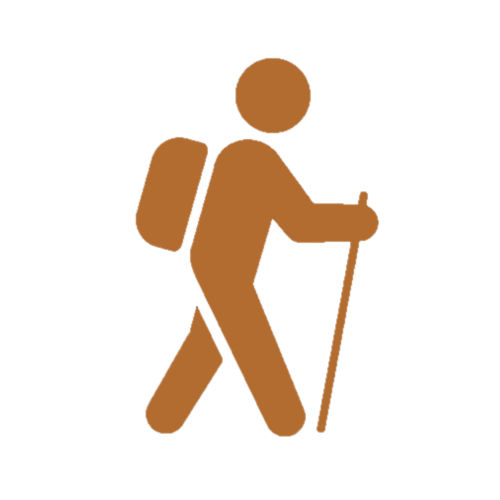 Level 1: 0-3 Hours, 0-5 Miles, Up to 800ft elevation gain
Level 2: 2-4 Hours, 4-11 Miles, Up to 1200ft elevation gain
Level 3: 3-5 Hours, 9-16 Miles, Up to 2000ft gain
Level 4: 4-6 Hours, 14-21 Miles, Up to 3000ft
Level 5: 5-7+ Hours, 21+ Miles, 3000ft + elevation gain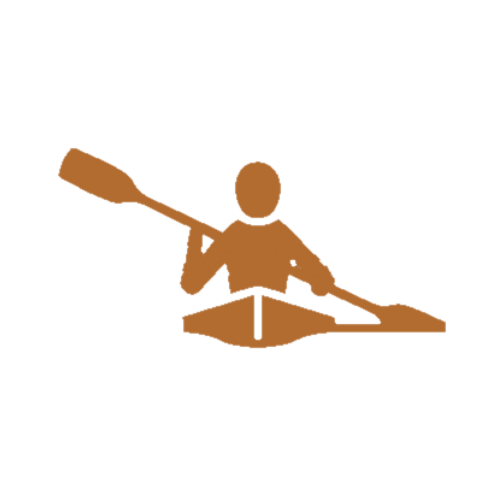 Level 1: 0-2 Hours, 0-4 Miles
Level 2: 2-4 Hours, 2-8 Miles
Level 3: 3-5 Hours, 4-10 Miles
Level 4: 4-6 Hours, 6-12 Miles
Level 5: 5-7+ Hours 8-14+ Miles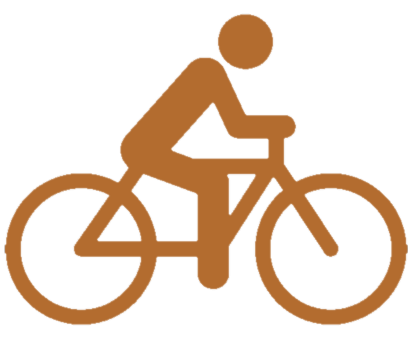 Level 1: 0-2 Hours, 0-16 Miles, Up to 800ft elevation gain, surfaces mainly smooth with little to no traffic
Level 2: 2-4 Hours, 4-32 Miles, Up to 2000ft elevation gain, surfaces smooth or with light variations (gravel/dirt) with possibility of light traffic 
Level 3: 3-5 Hours, 12-40 Miles, Up to 3000ft elevation gain, surfaces smooth or with light variations (gravel/dirt) or light traffic
Level 4: 4-6 Hours, 16-48 Miles, Up to 4000ft elevation gain, surfaces smooth or with light to medium variations (gravel/dirt/rocks) or light traffic
Level 5: 5-7+ Hours, 20-56+ Miles, 4000ft+ elevation gain, surfaces smooth or with light to heavy variations (gravel/dirt/rocks) or light traffic
*Pilgrimages may use different types of bikes like road bikes, mountain bikes, or hybrid bikes. E-bikes may be available on some pilgrimages.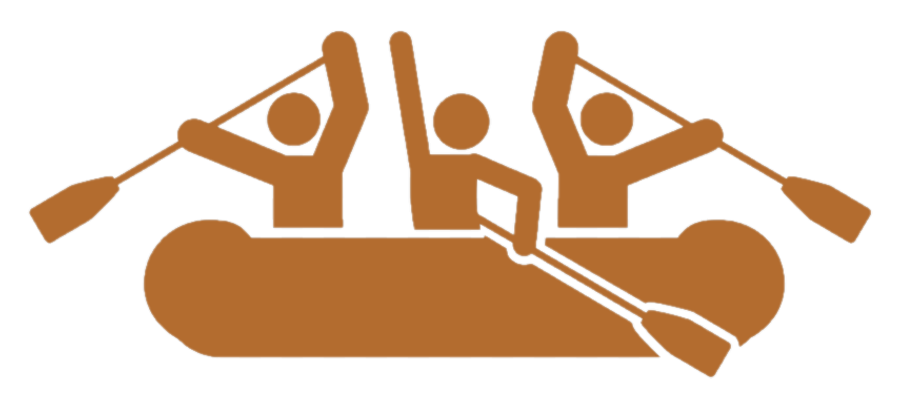 Level 1: Moving water with small waves. Calm and relaxing
Level 2:  Waves up to 3 feet tall. Simple navigation. Easy and enjoyable.
Level 3: Moderate size waves. Powerful current, Exciting and slightly challenging
*Pilgrimages typically do not include any whitewater above a level 3.
Other Considerations: There may be extended time sitting on trains or coaches. Stairs without handrails, trains with high steps, uneven pavement, large hills and long stairways in towns, extended walking in a city or to get to a town where coaches are not permitted, long periods of standing in lines or at sites. You should be able to handle adverse weather, road conditions, changes of plans, language barriers, cultural differences, and other issues that can be challenging when traveling. Travel to and from the pilgrimage is not taken into account in our activity level ratings. Traveling long distances (especially with multiple flight changes) should be factored in by each pilgrim.  Additionally, air conditioner is not always readily available.