world youth day
Lisbon 2023

World Youth Day is an event started by St. John Paul II that gathers young people from all over the world in pilgrimage, prayer, and fellowship. It occurs every few years in a different diocese chosen by the Pope, and it is a great way to get to know the universal Church and grow in faith.  WYD 2023 is in Lisbon, Portugal.  ALP is offering a trip open to individuals and small groups.
Day 1: Arrival in Lisbon
Greet ALP staff at Lisbon Airport I Head into Lisbon I Get settled into lodging I Orientation and introductions
Day 2: WYD opening ceremony
Walking tour around Lisbon in the morning I The WYD opening ceremonies begin in the evening 
Day 3: Day trip to Fatima
We will use this day to take a day trip to Fatima which is a 1 hour and 30 minute drive away I Youth festival activities in the evening
Day 4: The Pope arrives
Morning Catachesis I Welcoming ceremony for the Pope in the evening 
Day 5: Stations of the Cross
Morning Catachesis I Stations of the Cross with the Pope I Youth festival events in the evening
Day 6: Pilgrimage walk
Pilgrimage walk I Evening prayer vigil with the Pope I Overnight camp out 
Day 7: Closing mass
Closing mass with the Pope I Walk back to town I Enjoy the last evening with a closing dinner and fellowship
Day 8: Departure
The pilgrimage ends early in the morning I Transportation will be provided to the Lisbon Airport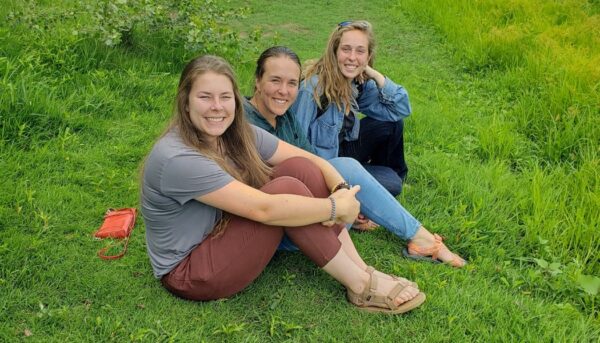 *Itinerary subject to change
Eating
 Meals will be a combination of hot meals and picnics. Breakfasts provided are in the local style (typically not as hearty as American style). We can accommodate most food allergies if requested in advance.
Luggage
You may bring whatever type of luggage you would like for this trip.  This is not a backpack-only itinerary.  A detailed packing list will be provided.
Sleeping
Pilgrims should be prepared to sleep on the floor if needed. One night will be spent outside as part of the WYD vigil.
Free trip for small group leaders of 10 pilgrims! Contact us below for more details
• 7 nights lodging (1 night outdoors)
• All breakfasts
• All dinners
• Ground transportation
• Airport shuttle at the beginning and end of the pilgrimage
• World Youth Day registration
• Day trip to Fatima
• Pilgrimage materials (reading packet, prayer booklet, maps, group gear)
• Masses and other spiritual activities
• All tips and service charges to drivers, restaurants, etc.
• Flights
• All lunches
• Fee if paying by credit card
• Single-room supplement if available
• Anything else not listed
July 31 - August 7, 2023
Max Capacity: 50 I Sign-up Deadline: March 1st, 2023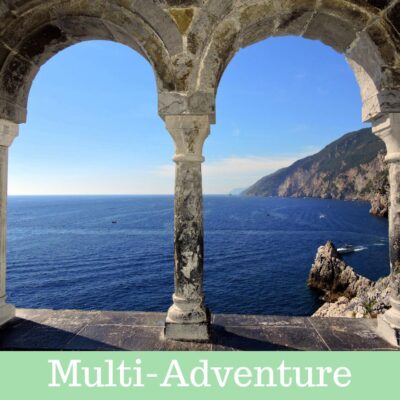 A pilgrimage for young people and those going to World Youth Day on the Italian Riviera and through Tuscany!
THE ALPS
Italy & Switzerland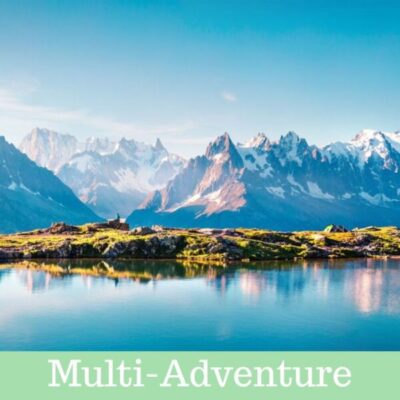 The Great St. Bernard, around Mont Blanc, & the paths of St. John Paul II and Pier Giorgio Frassati
WALKING
Level 3: There is a lot of walking involved in World Youth Day.  Pilgrims should be prepared to walk at least 9 miles per day.
LONG HOURS
Pilgrims should expect a full schedule and be prepared to leave early and return late to their lodgings.
CROWDS
There will be a lot of people at World Youth Day, so pilgrims should be prepared to deal with the effects of this such as long lines and bathrooms with only basic sanitary conditions (often porta-potties).
ONE NIGHT OUTDOORS
The night of the vigil, which follows the pilgrim walk, will be spent outside.
Arrival
Lisbon International Airport (LIS) . Staff will meet you at the airport. The official pilgrimage start time is 1:00p.m.-please arrive before then. Pilgrims will be transported to the city in groups based on arrival time.  Please wait for a confirmation to buy a plane ticket.
Departure
Lisbon International Airport (LIS) Transportation to the airport will be provided in groups leaving the city based on flight departure time.  We will provide transportation until noon on departure day.
Insurance
Each pilgrim should have health insurance. We highly recommend purchasing traveler's insurance as well.
Eligibility
Must be comfortable with the activity levels listed and have a sense of adventure. Must be able to handle your own luggage and be flexible.
CHRISTOHER BAKER– Founder and Director of ALP
There will be other staff/chaperones on this trip with the  ratio of staff/chaperones to pilgrims being about 1:10
Step 1: Sign up
 Fill out our short online form
Step 2: Registration
We will send you the registration packet to complete and send back to us
Step 3: Payment & Confirmation
Please wait to buy your plane ticket until you recieve a confirmation