italy
Holy Rosary Academy

Join Holy Rosary Academy (Anchorage, Alaska) on an Easter pilgrimage to Italy!  ALP staff and two chaperones from Holy Rosary will be leading you on an incredible adventure that includes Easter in Assisi, Rome, and hiking on three famous Italian paths: the Way of St. Francis (connects Assisi to Rome and other Franciscan pilgrimage sites), the Via Francigena Sud (an extension of the path from Canterbury, England to Rome headed toward Jerusalem), and the Via Appia Antica (one of the oldest roads in the world).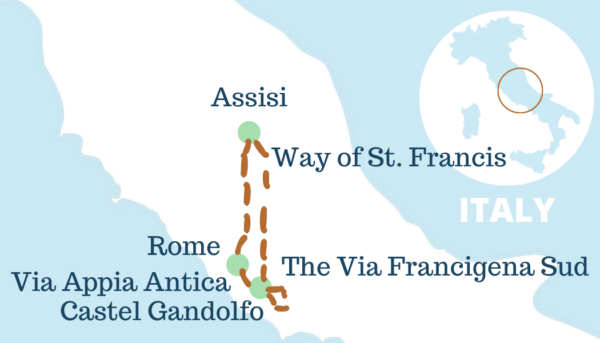 HIGHLIGHTS
The traditional Good Friday procession in Assisi
Hiking around the volcanic lakes Albano and Nemi
Mass in St. Peter's Basilica at the Vatican
Assisi (Days 2-4)
Depart Alaska on Day 1 I Arrive at the Rome Fiumicino airport the morning of Day 2 I Transfer to Assisi and visit the basilicas of St. Francis and St. Clare I Pray at the Hermitage of St. Francis I Participate in the candlelight Good Friday procession that travels the length of the town I Easter mass in Assisi
Hiking (Days 4-6)
Hike three consecutive days on three different famous paths: The Way of St. Francis Assisi, the Via Francigena Sud, and the Via Appia Antica I Visit the pope's summer palace in Castel Gandolfo and hike around the volcanic lakes I Pray in the Catacombs of St. Callixtus I Visit the Church "Domine Quo Vadis" built on the spot where St. Peter encountered Christ before his martyrdom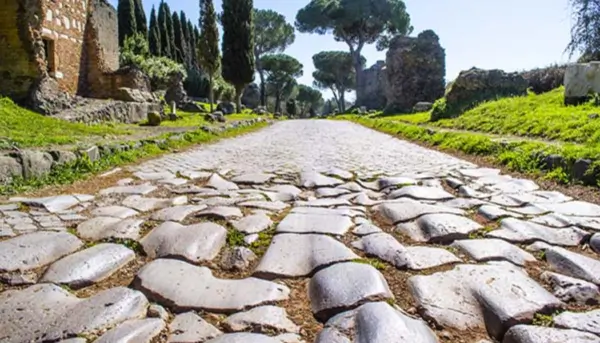 Rome (Days 6-9)
Visit St. Peter's Basilica and the Vatican Museums which include the Sistine Chapel I Explore the small streets of the Eternal City I Visit Piazza Navona, the Pantheon, and the Trevi Fountain I Marvel at the exterior of the Colosseum and get a breathtaking view of the Roman Forum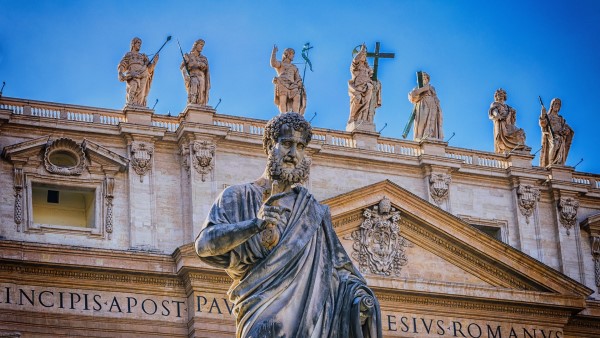 *Itinerary subject to change
Religious Houses
 We stay mainly in the guest accommodations of religious houses (monasteries, convents, sanctuaries, etc.).  The culture and history of these places really adds to the character of our pilgrimage.  The rooms are clean, comfortable, and nice, but not "luxurious'". Normally 1 or 2 roommates of the same gender.  If you are interested in a single-room supplement, please contact us- we cannot guarantee its availability.  Air conditioner is generally not available.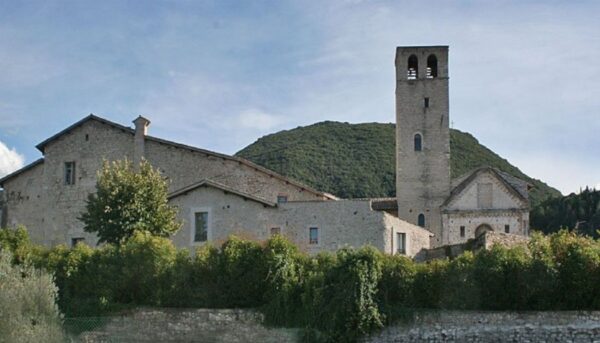 EATING
 We eat mainly at restaurants. Menus may be limited to fixed options or set menus. Some meals may be picnics.  Breakfasts provided are in the local style (typically not as hearty as American style). We can accommodate most food allergies.
LUGGAGE
You may bring any type of luggage with you on this trip.  This particular itinerary is not a backpack-only pilgrimage.  We will provide a detailed packing list.  We will be using luggage transfers as needed while we hike.
PRAYING
Prayer is at the heart of our pilgrimages.  Daily mass, the liturgy of the hours, the rosary, and other prayer opportunities are available throughout the pilgrimage for you to join as you like.  
• 8 nights lodging (7 in Italy, 1 overnight flight)
• All breakfasts
• All dinners
• Ground transportation
• Entrance fees into the Vatican Museums, the Catacombs of St. Callixtus, and the Papal Palace of Castel Gandolfo
• Airport shuttles to Rome at the beginning and from Rome at the end of the pilgrimage
• Outdoor activities
• Masses and other spiritual activities
• All tips and service charges to drivers, restaurants, etc.
• Flights
• All lunches
• Single room supplement ($500)
• Anything else not listed
March 28- April 5, 2024
Sign-up Deadline: October 15, 2023
Day 4: Hiking
Level 3: 10.8 miles, 1,450ft elevation gain
Day 5: Hiking
Level 3: 9.5 miles, 1,427ft elevation gain
Day 6: Hiking
Level 3: 6 miles, mostly flat 
Click here to learn more about how we determine our activity levels. Distances may vary from the information given above. Activities are weather-dependent 
Departure & Arrival
There will be a group flight from Anchorage to Rome.  The cost for this flight is separate from the pilgrimage cost.  More details will be provided.
Transportation
We will be using a variety of transportation on this pilgrimage, both public and private.  We will be using private taxis and shuttles, trains, and we may occasionally hop on a bus or metro.   
Insurance
Each pilgrim should have health insurance. We highly recommend purchasing traveler's insurance as well.
Eligibility
Must be comfortable with the activities and activity levels listed. Must have a sense of adventure.
 Talk to Mrs. Marie-Louise Shirda or send her an e-mail at mschirda@hraak.org by October 15, 2023.