Alta via 2023
Tuscany, Rome, & The Italian Riviera

The Alta Via is an annual pilgrimage for young men and women which changes locations every year.  In Italian, "alta via" means "high road" and the name is used to designate paths in higher elevations and to distinguish them from lower ways.  On our Alta Via pilgrimages, we guide young pilgrims along the "high roads" of both body and soul through prayer and adventure to holy destinations as they unplug, connect with their fellow pilgrims, and grow in faith and understanding while being immersed in catholic culture.

Rome (Day 1-3)
Greet ALP staff at Fiumicino Airport I Head to Rome I Visit St. Peter's Basilica I Hike the Via Appia Antica to the Catacombs of St. Callixtus and have mass in the catacombs I Explore the small streets of the Eternal City I Visit the Trevi Fountain, Pantheon, Piazza Navona, and enjoy a view of the Roman Forum from the Capitoline Hill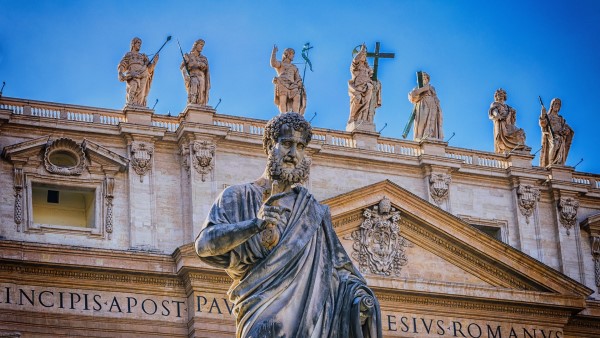 The Italian Riviera (Days 3-6)
Transfer to the five colorful fishing villages on the coast known as the Cinque Terre I Kayak on the crystal-clear blue water to the Church of San Pietro in Portovenere I Bike a path carved in and out of the mountain to the little church Santa Maria della Punta I  Hike the sanctuary trail dedicated to Our Lady and an alta via!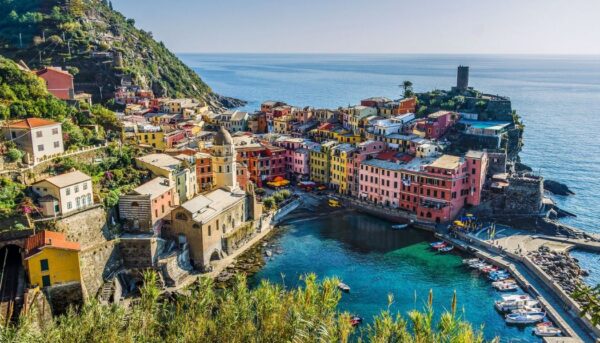 The Via Francigena (Days 7-10)
Start your journey to Siena on foot along the Via Francigena, the ancient pilgrimage route from England to Rome I Four consecutive days of hiking I Hiking begins in San Miniato and passes through Gambassi Terme, San Gimignano and Monteriggioni, all beautiful Tuscan towns filled with history, beautiful churches, & quaint piazzas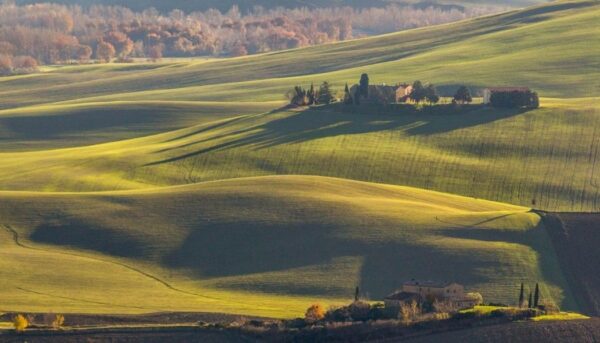 Siena (Days 10-12)
The fourth day of hiking brings us into the lovely (and hilly) town of Siena I Pray at the relics of St. Catherine of Siena and visit her house I Explore the stunning cathedral of Siena with its impressive façade and elaborate floors I Relax in the main piazza of the town I Return to Rome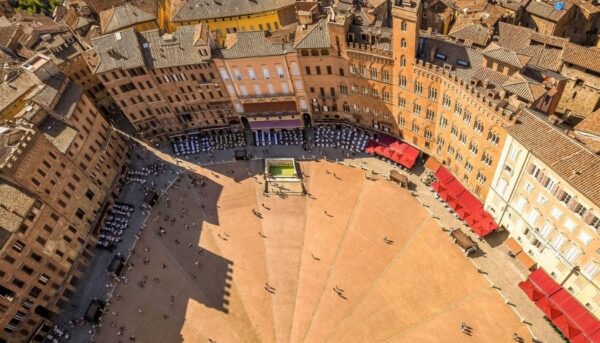 *Itinerary is subject to change
EATING
 Meals will be a combination of hot meals and picnics. Breakfasts provided are in the local style (typically not as hearty as American style). We can accommodate most food allergies if requested in advance.
BACKPACKS
All of your items must be in a backpack for this trip.  Rolling suitcases or any other type of luggage are not allowed. We indicate in the Activity Levels section below if hiking is done with backpack or daypack. A packing list will be provided.
SLEEPING
We will be staying in pilgrim accommodations mainly in religious guest houses.  Rooms will be divided according to age and gender.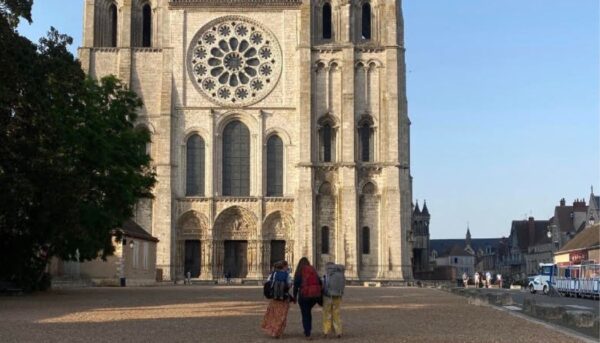 UNPLUG: Pilgrims will have their phones for emergencies and special uses, but in order to be totally immersed in the surrounding wonders and completely available for the joy of friendship, cell phones should be kept in backpacks at all other times.
CATHOLIC CULTURE IMMERSION: Pilgrims will learn about the historically catholic cultures they are traveling through, the beautiful churches they are visiting, and enjoy organized evening programs, talks, and activities.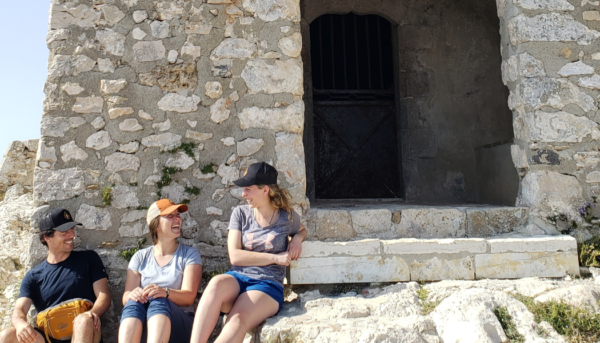 ADVENTURE: Most of the days will be spent pilgrimaging on foot, in a kayak, or on a bike.  This is a great way to increase one's faith, make new friends, and explore the natural and historical surroundings.
PRAYER: Prayer is at the heart of our pilgrimages.  Daily mass, the rosary, the liturgy of the hours, and more will be available.  There will be some prayers that we will pray as a group, and there will be additional optional opportunities.
$2,500
Sign-up after February 1st, 2023
• 11 Nights lodging
• All breakfasts
• 9 Dinners
• 4 Lunches
• Ground transportation
• Airport shuttle at the beginning and end of the pilgrimage
• Entrance fees for the Catacombs of Saint Callixtus, Siena Cathedral, and San Gimignano Church
• Outdoor activities (guides, rental equipment, tips)
• Pilgrimage materials (reading packet, prayer booklet, maps, group gear)
• Masses and other spiritual activities
• All tips and service charges to drivers, restaurants, etc.
• Flights
• 2 Dinners
• 7 Lunches
• Fee if paying by credit card
• Anything else not listed
July 19-30, 2023
Max Capacity: 50 I Sign-up Deadline: April 1, 2023 
Arrival
Rome Fiumicino Airport (FCO) . Staff will meet you at the airport. The official pilgrimage start time is 1:00p.m. on July 19th- please arrive before then. Pilgrims will be transported to Rome in groups based on arrival time.  Please wait for a confirmation to buy a plane ticket.
Departure
Rome Fiumicino Airport (FCO) This pilgrimage ends in Rome.  Transportation to the airport will be provided in groups leaving Rome based on flight departure time.  We will provide transportation until noon on July 30st, 2023.
Insurance
Each pilgrim should have health insurance. We highly recommend purchasing traveler's insurance as well.
Eligibility
Must be comfortable with the activities and the activity levels listed and have a sense of adventure. Ages 16-22 OR be signed up to go to World Youth Day Lisbon 2023 with ALP (activity groups and lodging will be organized according to age). Must know how to swim in order to kayak. Must be able to carry all of your belongings in a backpack.
Step 1: Sign up
 Fill out our short online form
Step 2: Registration
We will send you the registration packet to complete and send back to us
Step 3: Payment & Confirmation
Please wait to buy your plane ticket until you recieve a confirmation